Back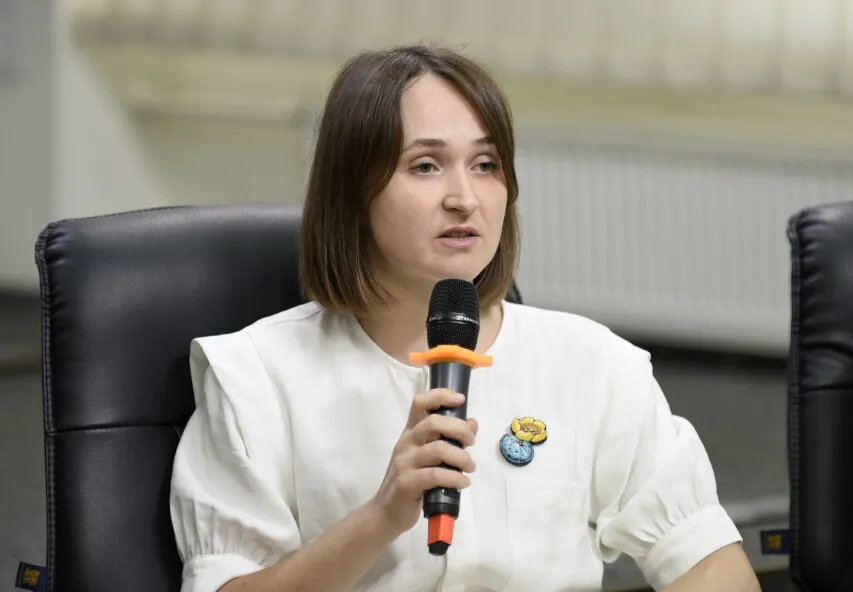 Олександра Азархіна, заступниця міністра інфраструктури, Медацентр Україна-Укрінформ
August 25, 2022, 17:33
De-occupation of Crimea: Ministry of Infrastructure Tells about the Peninsula's Future Infrastructure and Plans for the Crimean Bridge
Once Crimea is de-occupied, the infrastructure needs to pursue two goals – reintegrating the peninsula with the rest of the country and the whole world. Thus, the government focuses on motor roads and rapid rail links to the peninsula.
Oleksandra Azarkhina, Deputy Minister of Infrastructure, reported this at her briefing at Media Center Ukraine — Ukrinform.
Oleksandra Azarkhina added that the residents of Crimea would have a lot to catch up on, including the digitalization and reforms related to the signing of the Association Agreement with the EU that have not been implemented in Crimea.
"We are considering establishing an air hub in Crimea. The closed airspace above the peninsula is detrimental not only to Ukraine but also to many airlines. It is the issue of both money and links to the entire world," she emphasized.
Oleksandra Azarkhina said that it was necessary to start thinking about dismantling the Crimean Bridge to solve the infrastructure-related issues, "It does not have the right to exist. We want to use the Sea of Azov not as an internal sea but as a full-fledged maritime artery; this bridge has done damage to our flora and fauna."
Read more: https://mediacenter.org.ua/news