Back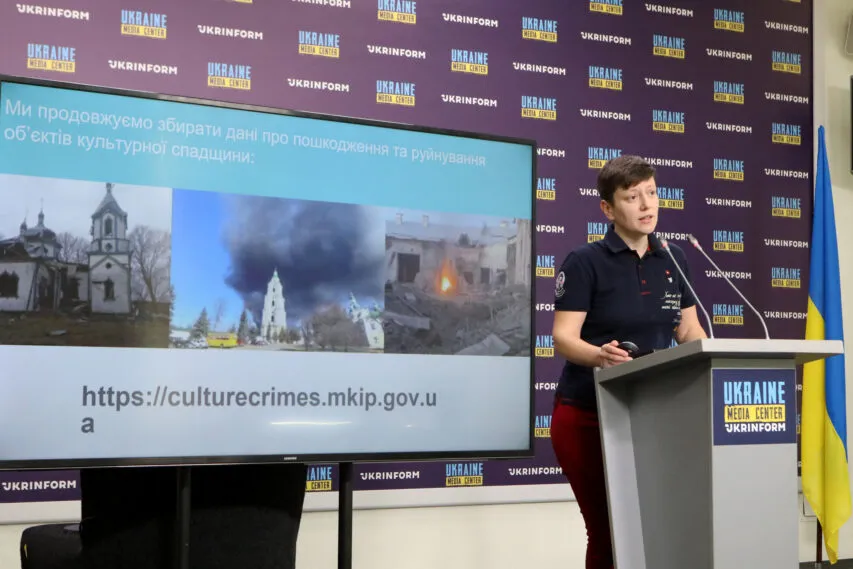 Kateryna Chuieva, Deputy Minister of Culture and Information Policy of Ukraine, Media Center Ukraine — Ukrinform
October 7, 2022, 14:14
Currently, the MCIP has verified 540 damages to cultural heritage sites
Kateryna Chuieva, Deputy Minister of Culture and Information Policy of Ukraine, made this statement in Media Center Ukraine — Ukrinform.
"As of October 6, MCIP has verified 161 cultural heritage sites and 143 items of valuable historical buildings. The total number of damages verified is 540," she said.
Now the synchronization process with two registries already put into service has started. One of them is the Unified Register of Losses, which includes all destructions, including those of cultural heritage items.
Read more: https://mediacenter.org.ua/news