Back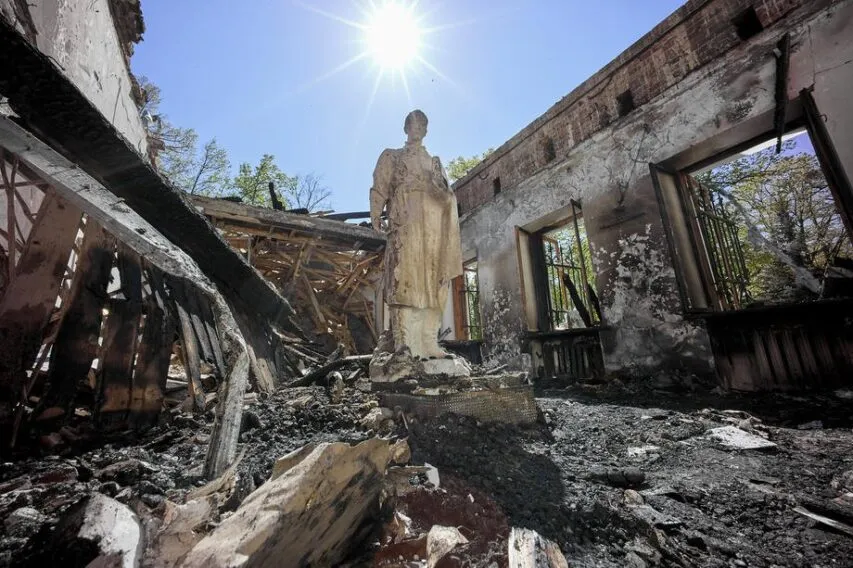 The photo from open sources
March 15, 2023, 13:30
Cultural heritage has been under great threat since the beginning of the war — Deputy Minister of Culture and Information Policy of Ukraine
"Every step and every action matter as long as helping us preserve for Ukraine, for the future, all those values that, fortunately, our land is so rich in, which were created by many previous generations," said Kateryna Chuieva, Deputy Minister of Culture and Information Policy of Ukraine during a briefing Media Center Ukraine — Ukrinform.
She noted that today the situation in the field of cultural heritage remains difficult.
"It's complicated. According to the data around the region, more than 1,200 cultural infrastructure facilities and several hundred monuments and cultural heritage sites in different regions have been damaged or completely destroyed," said Chuieva.
At the same time, she emphasized that as for museum, private, archival, and library collections the situation is tight.
"The russians have taken parts of the museum's collections, in particular from Kherson museums. We know about the private collections loss documented by law enforcement. There were cases of the archival buildings destruction respectively, with the loss of permanent archival documents, in particular in Chernihiv in the first months of the full-scale invasion. Therefore, the situation is grave."
Read more: https://mediacenter.org.ua/news