Back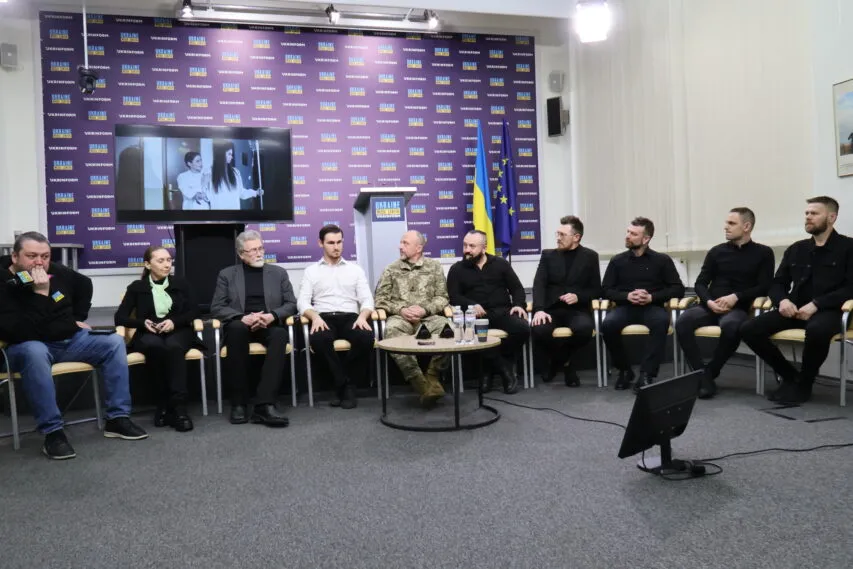 The presentation of the music video "Breathe with me" by composer Artur Zheleznyak, was held at Media Center Ukraine — Ukrinform
March 29, 2023, 15:45
Creators of "Ma" short film present music video "Breathe with me"
The presentation of the music video "Breathe with me" by composer Artur Zheleznyak, was held at Media Center Ukraine — Ukrinform.
The video is dedicated to all Ukrainians who experience the war, both within and outside the country.
The music video is about interconnected things and events — birth, life in peacetime, despite possible illness, life in wartime, about overcoming death, when during all these periods of life you want to bring people back to life and shout: "Breathe with me."
"The video was shot in one day, literally within12 hours, in a hospital in Kyiv. (We) didn't build a set, this is a real hospital, everything was shot within the limits of one floor and one corridor," —Bohdan Zheleznyak, director of the music video, noted.
In addition, Major Oleksandr Melnychuk, a representative of the Strategic Communications Department of the Office of the Commander-in-Chief of Ukrainian Armed Forces, who was present at the presentation, pointed out that the leitmotif of the song "is confidence that in the end we will win."
"Because we sing, because we write songs that inspire and make us breathe. Breathe fueling our hatred for the enemy and love for one another. And this is a great incentive," — he noted.
Read more: https://mediacenter.org.ua/news