Back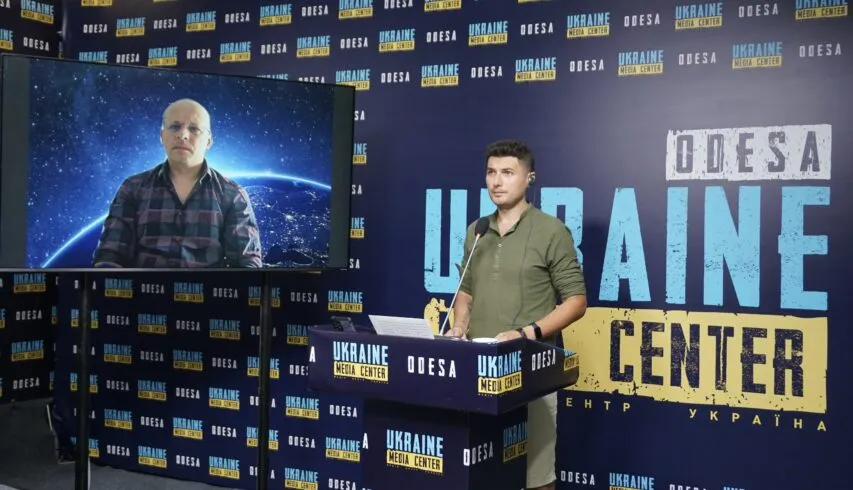 Photo by Media Center Ukraine – Odesa: Yaroslav Honchar, head of the NGO Aerorozvidka (Aerial reconnaissance)
August 17, 2023, 14:47
Combat experience of Ukrainian UAV operators can be useful for NATO – expert
However, the Ukrainian Armed Forces still need to improve their experience in using drones. This was stated by Yaroslav Honchar, head of the NGO Aerorozvidka (Aerial reconnaissance), at a briefing at the Media Center Ukraine – Odesa.
He noted that in the future, the Ukrainian armed forces will need to adopt NATO technical and operational standards.
"But when we talk about the tactical level, it is a national decision. NATO standards apply to this level. This is where the synergy between different units using UAVs occurs, which will be of interest to Ukraine and NATO. Our experience on the battlefield can be useful for the armies of NATO countries," Yaroslav Honchar said.
The expert also noted that Ukraine needs to unify the use of UAVs.
"Mikhailo Fedorov, the Minister of Digital Transformation, says that the ministry has trained 10,000 operators. But these training schools do not have unified programs. How can a unit commander work with specialists trained in different schools? The army also uses about 70 different types of drones. What is their compatibility? And how should electronic warfare units work, how should they cover our drone operators who work in very different bands? We need to work on this," the expert summarized.
Read more: https://mediacenter.org.ua/news