Back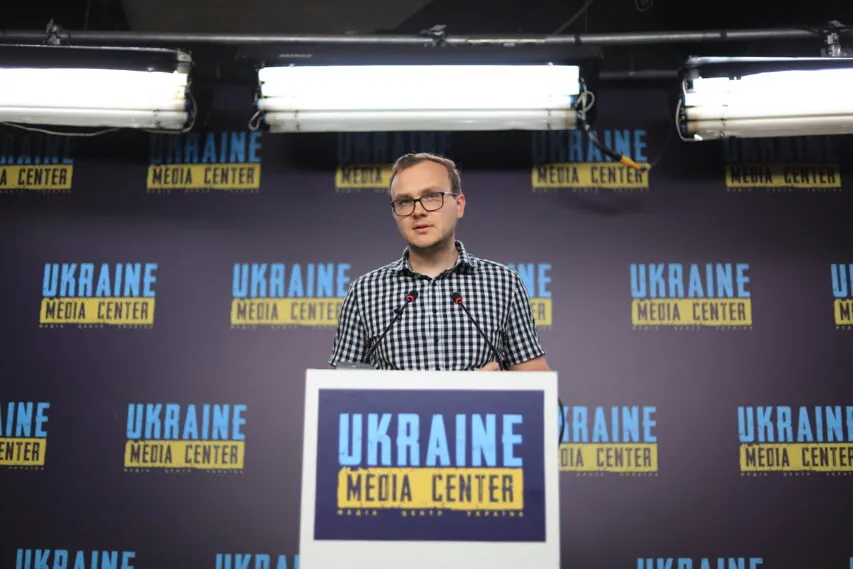 Перший заступник міського голови Львова Андрій Москаленко у Медіацентрі Україна, 5 серпня
August 5, 2022, 13:42
Chornobayivska in, Bryullov out – Lviv Territorial Community Decolonizes Names of more than Fifty Streets
Lviv territorial community plans to rename 53 streets as part of the name decolonization process. Andriy Moskalenko, First Deputy Mayor of Lviv, chair of Lviv Territorial Community's street renaming working group, told this during his briefing at Media Center Ukraine.
"A working group was established by an instruction of the mayor; we brought together all initiative groups and council members and started analyzing the toponyms of our city, looking for russian propaganda in street names. I am referring to, for instance, streets named after Bryullov and Tchaikovsky, as these names are often used as part of the russian propaganda narrative claiming that only personalities like this should be eligible for giving their names to the streets. However, we have other great personalities, such as Liatoshynsky and Skoryk; we have a lot of great names in our past, present, and the future that we want to promote," Andriy Moskalenko stated.
The working group had 17 meetings to discuss name changes; it invited specialists from various sectors for discussions. The previous session of the City Council has already decided to rename the first eight streets.
"For instance, Nekrasov Street was renamed in honor of Yuriy Ruf, our late hero, poet, and public activist who was well known in Lviv. Bryullov Street is a street of significance with the terror museum founded by Iryna Kalynets, who actively worked on it. So, this street was renamed in honor of Iryna Kalynets to celebrate her contribution. Dagestanska Street was renamed into Hostomelska, and Chuvaska into Chornobayivska," Andriy Moskalenko said.
The public also joins the process with its online votes. Also, the city council explained in which case documents need to be replaced after a street has been renamed.
Read more: https://mediacenter.org.ua/news