Back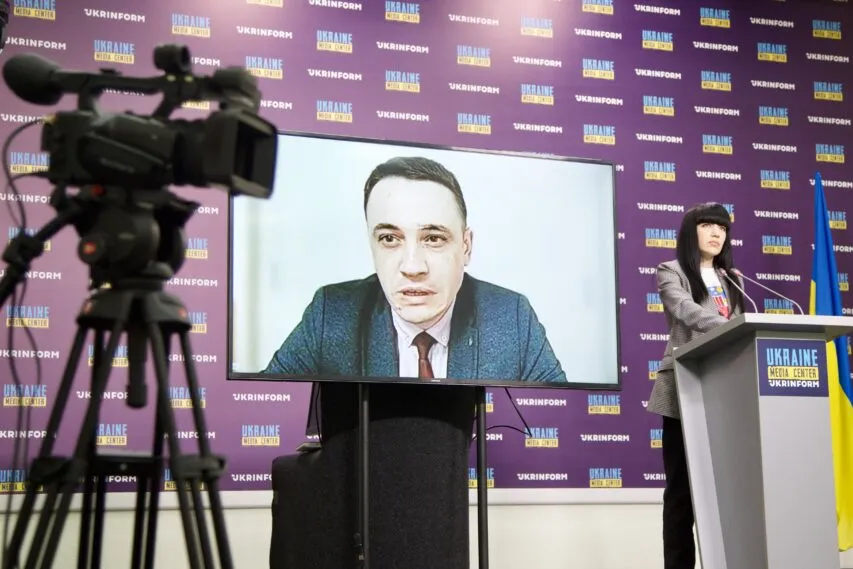 Yurii Poita, Head of the Asia-Pacific Section at the Center for Army, Conversion and Disarmament Studies,Media Center Ukraine — Ukrinform
March 21, 2023, 16:07
China is absolutely insensitive to Putin's toxicity — Yurii Poita
Even after the International Criminal Court issued an arrest warrant for Putin, we see China's response go against our expectations
Yurii Poita, Head of the Asia-Pacific Section at the Center for Army, Conversion and Disarmament Studies, made the relevant statement during a briefing at Media Center Ukraine — Ukrinform.
"Furthermore, the Chinese side, the Chinese Foreign Ministry, issued a statement for the International Criminal Court to reconsider its position and provide an objective decision. It proves China is insensitive to any criminal actions, as the decision of the International Criminal Court was based on war crimes because of the deportation of Ukrainian children to russia. China's position indicates its insensitivity to war crimes, including those that took place in Ukrainian cities," he emphasized.
According to Yurii Poita, it is necessary to understand that Xi Jinping's visit to Moscow will result in strengthening of economic, technical, and political ties between russia and China.
"If we look at the negotiations that are taking place right now in the Kremlin, and currently the negotiations between the governments, in a reduced and expanded form are underway, we can analyze the composition of the participants in these negotiations. These are the defense industry, the Ministry of Defense, the space industry, the energy sector, and military-technical cooperation representatives taking part in these talks. This is the evidence that these issues will be discussed in the talks, and these are the issues on which bilateral documents will be signed."
The expert warned that the signing of the above-mentioned fields documents would enable the Russian economy to be more resistant to external stimuli, sanctions, etc.
Read more: https://mediacenter.org.ua/news