Back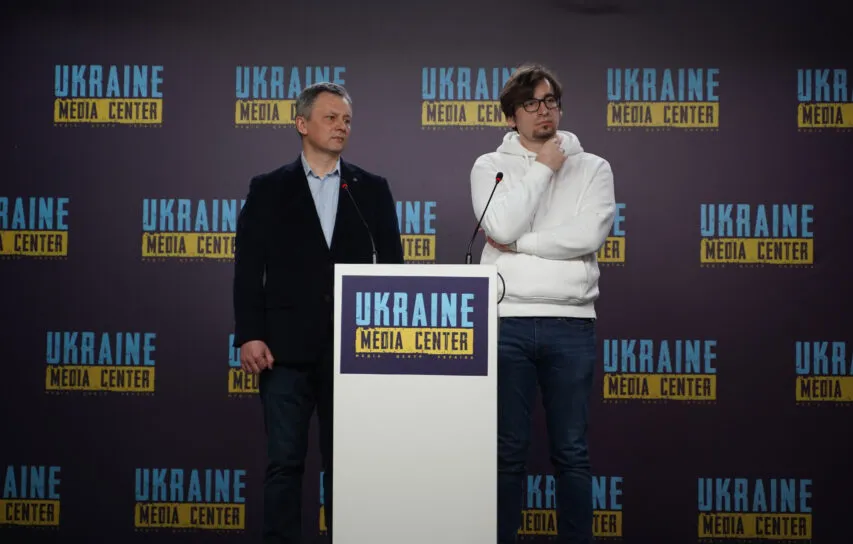 March 30, 2022, 15:09
"Bullets for the War against Ukraine Are Funded by IT Companies Cooperating with russia and belarus," Ihor Kostiv
Ukrainian IT specialists exhort companies and clients to withdraw from the russian market to avoid being implicated directly or indirectly in funding the war against Ukraine. Ihor Kostiv, GlobalLogic's Junior Vice President and Head of GlobalLogic's Lviv Office, made this statement during his briefing at Ukraine Media Center.
"The companies cooperating with russia and belarus now are funding this war campaign directly or indirectly, even just by paying their taxes. In fact, you pay for bullets used to attack women and children in Ukraine. Thus, if you have it at heart, move your business from russia to Ukraine or Europe, or other countries of the world that are not engaged in this war. By doing so, you will support us and the entire international community in the fight against occupiers," Kostiv said.
In his turn, Stepan Veselovsky, CEO of Lviv IT Cluster, indicated that the investments to be redirected by IT companies from russia into Ukraine would only be used for peaceful purposes here.
"If you are still there, give Ukrainian companies an opportunity because we will not use your investments to buy weapons to destroy infrastructure and kill civilians," Veselovsky summarized.
Ukraine Media Center. Follow the news via the links below:
Website: https://mediacenter.org.ua/
Twitter: https://twitter.com/CenterUkraine
Facebook: https://www.facebook.com/UkraineMediaCenter/
YouTube: https://bit.ly/3whbxSm 
Telegram: https://t.me/lvivmediacenter