Back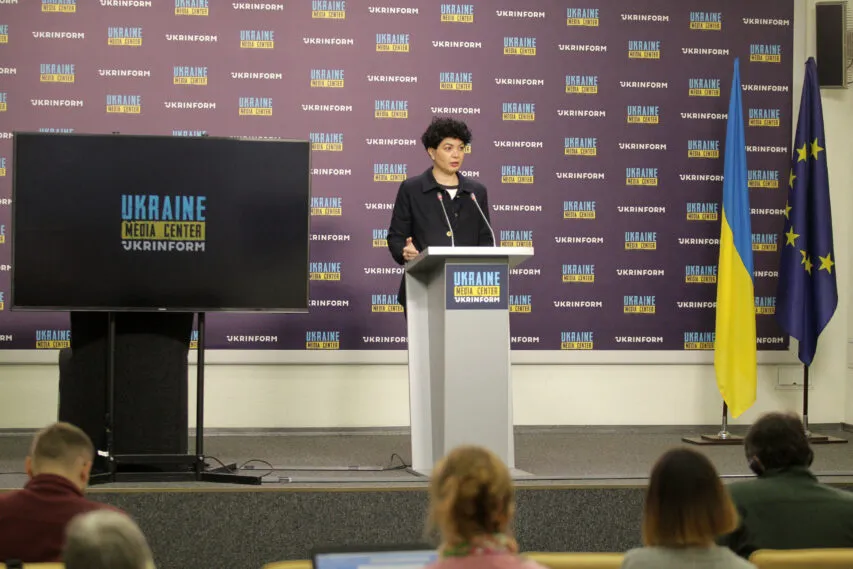 Tamila Tasheva, Permanent Representative of the President of Ukraine to the Autonomous Republic of Crimea, Media Center Ukraine
September 28, 2022, 15:55
Before September 21, Mobilization in Crimea Was Done Tacitly, We Know about 159 Killed Now," Tamila Tasheva
The forced mobilization takes place in many temporarily occupied territories. In Crimea, there was tacit mobilization before the official announcement, with our citizens sent to the war by pressuring them.
Tamila Tasheva, Permanent Representative of the President of Ukraine to the Autonomous Republic of Crimea, stated this at Media Center Ukraine.
"We are aware of 159 soldiers from Crimea who were killed. About 80 are likely to be citizens of Ukraine. These figures became public because of the information about funeral ceremonies on the peninsula. The invaders conceal even the very fact of the funeral," she said.
According to the human rights advocate, the conscripts were forced to sign contracts and sent to fight in the area of active hostilities. Some were killed on the Moskva cruiser.
Medics from Crimea also were involved in the fighting. The Crimean medics were sent to Ukraine's east to attend to the russian military.
Read more: https://mediacenter.org.ua/news