Back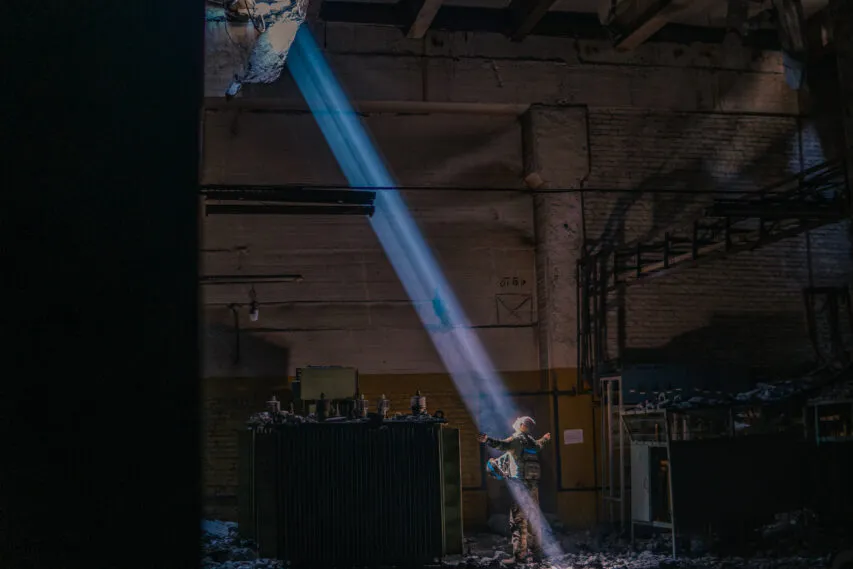 May 20, 2022, 13:25
Azovstal photographer captured by russians asks to spread his photos
Dmytro Kozatskyi, known as the Azov photographer with the call sign Orest, who had been in Azovstal Iron and Steelworks for a long time, called on journalists to distribute his photographs taken at the plant and send them to participate in various professional competitions. The fighter also said that as of today, May 20, he is in russian captivity.
"Well, this is it. Thank you for shelter, Azovstal — the place of my death and my life. By the way, while I am in captivity, I will leave the photos in the best quality for you to send them to all journalistic awards and photo contests. If I win something when I'm out, it will be very nice. Thank you all for your support. See you soon!" — Dmytro said on social media.
Dmytro "Orest" Kozatskyi is the photographer behind all the pictures and videos from Azovstal that were featured in the world and Ukrainian media, including the photo of the soldier standing in a sunbeam, which recently circulated the world.
High quality photos of the serviceman can be downloaded here.
Read more: https://mediacenter.org.ua/news