Back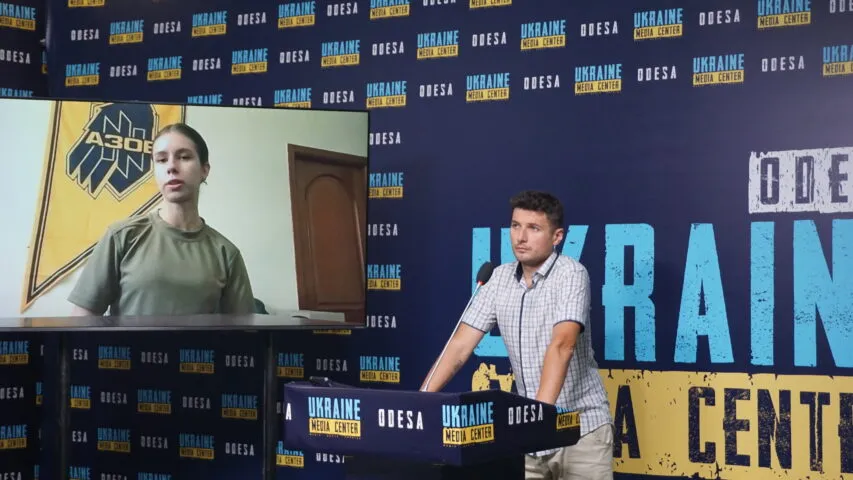 Photo by Media Centre Ukraine – Odesa: Yaroslava Kashka, head of recruitment for the Azov brigade
August 24, 2023, 13:06
Azov Brigade instructors to hold open training for Odesa residents
Yaroslava Kashka, head of the brigade's recruitment department, told about the details of the introductory training at a briefing at the Media Centre Ukraine – Odesa.
"We are holding a series of open training sessions in Ukrainian cities. Events have already taken place in Kyiv and Lviv, followed by Odesa (27 August) and Dnipro (3 September). These are two two-hour training sessions on the basics of tactics and tactical medicine for everyone. The training is designed for 60 participants, where, in addition to training, people will be able to talk to Azov instructors. These are the guys who have direct military experience, were in Mariupol at Azovstal, were captured and are now back in service. For example, such well-known soldiers as Asan and Khimik.
The head of recruitment noted that the training is popular, but it is only an introductory practice and no one is forced to join the brigade.
"We welcome people's desire to join Azov, but the service in our brigade is voluntary only. The training just gives a small percentage of understanding of how people learn in the brigade. Our goal is to convey that service is not a punishment or torture, it is a conscious choice. There are cases when people wanted to join Azov, but then changed their minds, and that's normal. We don't force anyone to go all the way, because the basic training lasts four weeks and is quite difficult" summed up Yaroslava Kashka.
Read more: https://mediacenter.org.ua/news