Back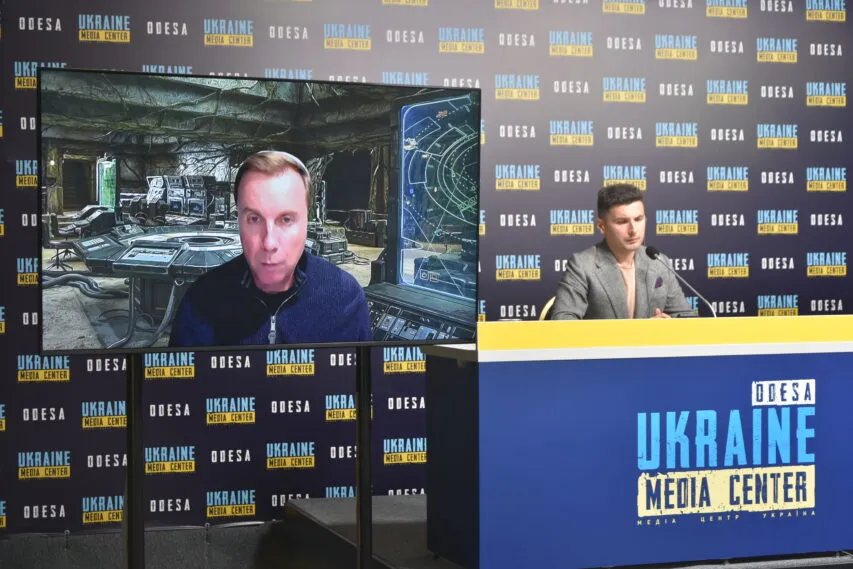 Photo by Media Center Ukraine – Odesa: Mick Ryan, Major general (retired) of the Australian Army, military expert at the Center for Strategic and International Studies
July 11, 2023, 14:10
Australia could provide Ukraine with half of its F/A-18 fleet – retired Major General of the Australian Army
However, for this to happen, the Australian government must obtain the permission of the USA. This opinion was expressed by Mick Ryan, Major general (retired) of the Australian Army, military expert at the Center for Strategic and International Studies, at a briefing in the Media Center Ukraine – Odesa.
He added that he hopes that the government of Australian Prime Minister Anthony Albanese will decide to transfer such aircraft.
"We could provide F/A-18 aircraft that are not currently in use. But we need to get the U.S. approval and then determine which aircraft can be transferred. We have a lot of outdated aircraft that are 25–30 years old, and we do not want to endanger Ukrainian pilots. However, about half of them could be transferred to Australia," – the officer said.
He added that most of Ukraine's aircraft are also outdated when compared to Russian aviation. The F/A-18 aircraft will help to achieve parity in the use of missiles and will be useful in an offensive, said Mick Ryan.
"I believe that Ukrainian air forces are the most experienced when it comes to air combat. The Ukrainian air force has the experience and courage, and if they are given the necessary aircraft, it will enhance their capabilities," – the officer added.
Read more: https://mediacenter.org.ua/news