Back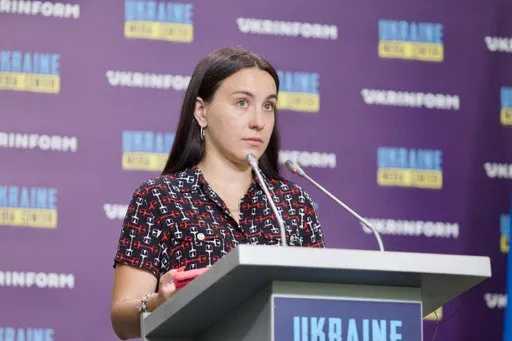 June 26, 2023, 15:01
Attitudes towards neo-Nazi ideology, the Revolution of Dignity, language, and the war unleashed by Russia –  what "The Ability of Ukrainians to Recognize Russian propaganda messages" study shows
VoxCheck, together with CBR, studied the ability of the population to respond critically to Russian propaganda narratives. A survey was conducted among Ukrainians aged 18 to 70 living in Ukraine or abroad to this end.
Most respondents agree with pro-Ukraine messages and disagree with pro-Russia ones. However, when analyzing each narrative, the researchers spotted some red flags. For example, it turned out that 43% of respondents in Ukraine and another 36% of Ukrainians abroad disagreed with the statement that Nazi or neo-Nazi ideology is not widespread in Ukraine.
Svitlana Slipchenko, VoxCheck Project Manager, made the relevant announcement during the presentation of the research results "The ability of Ukrainians to recognize Russian propaganda messages" at the Media Center Ukraine – Ukrinform."
This is one of the fake stories examples that Russia has been spreading for at least 9 years, if not more so. There are constant statements attributing all forms of Nazism to Ukrainians, justifying the so-called special operation by the facts on 'De-Nazifying' Ukraine. As we assume, the reason for that propaganda narrative being so widespread lies in perception, the one very deeply ingrained into the Ukrainian information bubble, but beyond that, Russia's active dissemination of such. In addition, the Ukrainian government remained silent, letting this action pass without reaction, refutation, or explanation, coordinated at all levels nine years ago, unlike the modern fake narratives that are being denied at the early stage of its spreading. And so many people in Ukraine and abroad believe that neo-Nazi ideology is probably still a thing in Ukraine," explained Slipchenko.
According to her, another rather wake-up call is that almost a third of respondents, both in Ukraine and abroad, believe that the Revolution of Dignity was a coup d'etat.
"We also understand that this narrative is at least 9 years old, and Russia is still appealing to the fact that the events of 2013-2014 were allegedly nothing more than a takeover, and it turns out that as many as a third of Ukrainians truly believe this and do not understand the difference between the Revolution of Dignity and a coup d'etat," she said.
Svitlana Slipchenko also noted that according to the survey, almost a quarter of respondents in Ukraine and nearly a third of Ukrainians abroad believe that Russia is waging war in Ukraine against the West or against NATO.
"This is another big Russian propaganda narrative that has existed for several years but has definitely intensified over the past year and a half. The matter is how Russia, in particular, justifies its invasion. And this is probably a message that came from pro-Russia sources before the full-scale invasion and is still entering the media sources Ukrainians use," emphasized the VoxCheck project manager.
In addition, Svitlana Slipchenko noted that the survey data also shows that those Ukrainians residing abroad are pretty active in responding to and believing the narrative that Russian speakers in Ukraine are being oppressed. However, according to her, there is no such trend among Ukrainians living in Ukraine.
At the same time, speaking about the regional distribution of the audience, which is more exposed to Russian fake news, Svitlana Slipchenko noted that these are residents of the southern and eastern regions of the country.
"It is the residents of the southern and eastern regions who believe in pro-Russia narratives the most. Unfortunately, there was a tendency for some time. When it comes to other similar studies on media consumption and on the choice of sources for information, the same results can be observed. Unfortunately, in these regions, there was quite a lot of support for pro-Russia resources. If we recall and compare it with the support of political parties, the pro-Russia Opposition Platform — For Life political party, now banned, also gained the most electoral support in the south and east of Ukraine. And, accordingly, such fakes and narratives are firmly established there."
Read more: https://mediacenter.org.ua/news