Back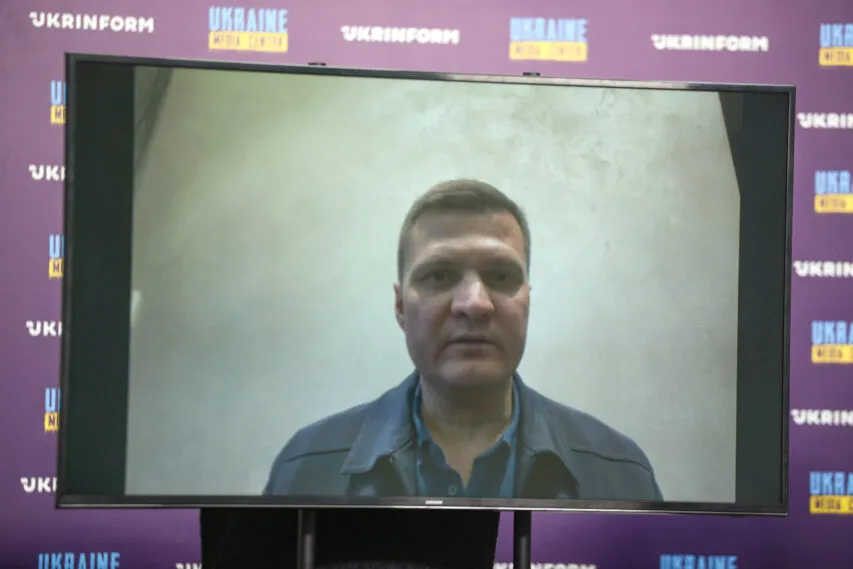 Serhii Khlan, Deputy of Kherson Oblast Council, Media Center Ukraine — Ukrinform
November 21, 2022, 13:32
At the Time of De-Occupation, the Kherson Residents Numbered About 80,000; Evacuation Started, But People Do Not Want to Leave — Serhii Khlan
After the de-occupation, a voluntary evacuation from Kherson and the settlements on the coast of the Right Bank of the Dnieper was announced, but most people preferred to stay. Serhii Khlan, Deputy of Kherson Oblast Council, made this statement during the briefing in the Media Center Ukraine — Ukrinform.
"Most people do not want to leave Kherson. They say, "We were living eight and a half months of occupation here, we survived the rashists. The existing difficulties are nothing, given that we have returned home, we are under the control of the Armed Forces of Ukraine, under the Ukrainian flag. That's the thing. We'll survive, everything will get better. We will stay in our homes," Serhii Khlan said.
The Deputy of Oblast Council said that the invaders turned the coastal part of the Left Bank of the Dnieper into a military zone and declared a forced evacuation there. However, even there, more people did not want to leave. The Kherson residents as for now numbers about 80,000.
"Before the war, the population of Kherson city totalled to 320,000. At the time of de-occupation, according to various estimates, about 80,000 residents left. A small part of people leave the city because the living conditions are too difficult. But there are also people who return to Kherson. Given that more people do not want to leave, we must do everything we can to ensure the life of these people," the Deputy stated.
Read more: https://mediacenter.org.ua/news