Back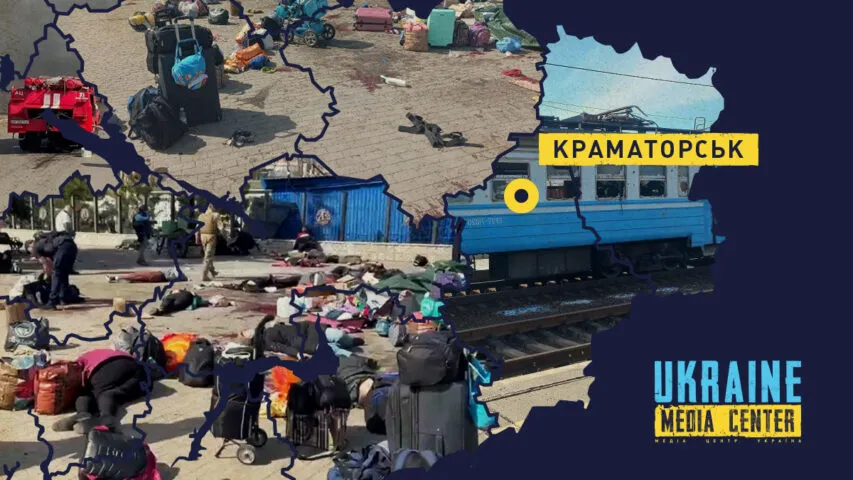 April 8, 2022, 12:45
At least 30 people killed and more than 100 injured as a result of the russian missile strike in Kramatorsk
Head of the Donetsk Regional Military Administration Pavlo Kyrylenko said that 30 people had been killed and more than 100 had been injured as a result of the russian missile strike in Kramatorsk, Donetsk region.
The occupiers attacked the railway station in Kramatorsk, where locals were being evacuated. According to the regional military administration, the russians struck with two Tochka-U missiles. According to the head of the region Pavlo Kyrylenko, it was a targeted attack on the passenger infrastructure and civilians.
Kramatorsk is a city in Donetsk oblast. After the occupation of Donetsk, it has played a role of the regional center since 2014. Thousands of civilians are currently being evacuated at the Kramatorsk railway station, as local authorities are urging them to leave the region. According to Ukrainian intelligence, russia is planning a large-scale attack on Donbas.