Back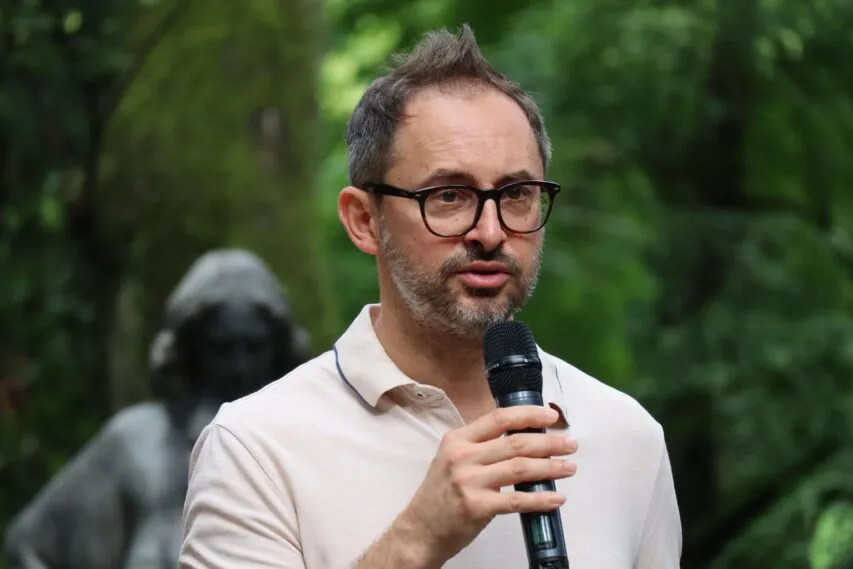 August 30, 2023, 14:47
As part of Lviv Sculpture Week, the artworks will be placed on one of the city's longest streets
The programme will focus on the interaction between the new and the old. One of the features of this year's art event is the creation of an open-air street gallery in the urban space. For this purpose, seven locations will be set up on Taras Shevchenko Street.
"We all understand that Taras Shevchenko identified himself first and foremost as an artist, and we invited Ukrainian contemporary artists and sculptors to express themselves in the street format. It will be something new for Lviv," said Pavlo Hudimov, the curator of the Lviv Sculpture Week.
This year's Lviv Sculpture Week will start on 20 September and last until 11 October. The main artistic events are planned for more than ten exhibition spaces, featuring more than 300 sculptures, objects and installations, including large park and street sculpture projects.
More information about the projects and photos are available here.
Watch the full video on the YouTube channel(in Ukrainian).
📍Media Center is located at 20 Ruska Street and functions as a co-working space from 10:00 AM to 6:00 PM.
Contact phone:
+38 067 652 91 97
Read more: https://mediacenter.org.ua/news