Back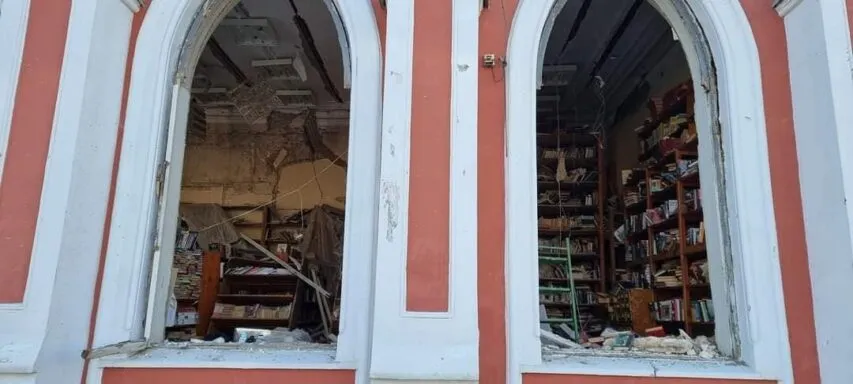 August 12, 2022, 13:29
Around 100 libraries destroyed as result of russian aggression — Culture and Information Policy Ministry
Rostyslav Karandieiev, First Deputy Minister of Culture and Information Policy made this statement at Media Center Ukraine — Ukrinform.
"The aggressor confiscates all books printed in the Ukrainian language from the catalogs of libraries and schools, without exception. This is a characteristic feature of russia to destroy the native language and impose its own rules of life. Currently, the destruction of about 100 libraries has already been confirmed, 221 were damaged. Libraries in the Donetsk, Kyiv, Mykolaiv and Kharkiv regions were the most affected. 101 libraries have lost a significant part of their catalog, and 21 libraries have not preserved even a single document," — he said.
Since April, the rate of destruction of cultural infrastructure objects has increased by 5 times. 836 cultural infrastructure objects were damaged, excluding monuments of cultural heritage.
Read more: https://mediacenter.org.ua/news