Back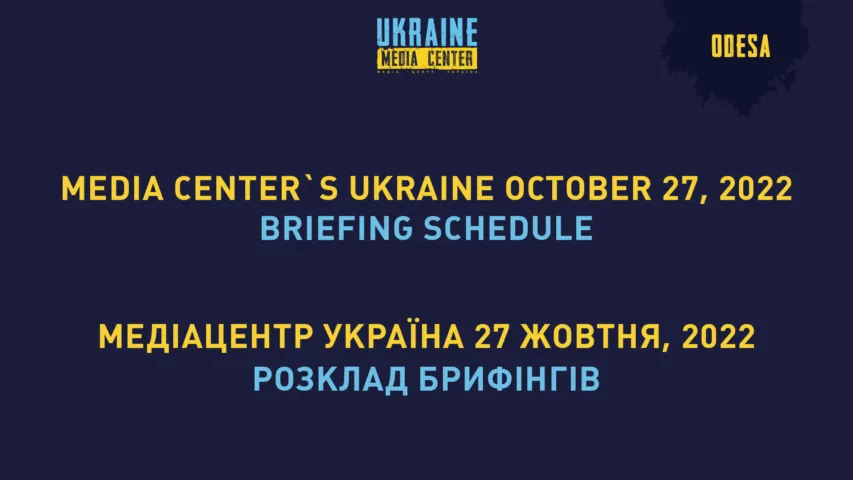 Irena Karpa, ukrainian writer
October 26, 2022, 17:30
SCHEDULE OF EVENTS MEDIA CENTER UKRAINE — ODESA (ODESA, 1/20 MARAZLIIVSKA STREET. CHORNOMORETS STADIUM (CENTRAL ENTRANCE), ON OCTOBER 27
11:00 AM — Andriy Kosyak, Hennadiy Suldin, Founders of the "Technary" technical group
Topics of focus: "The first combat use of a mobile application "E-air defense system"
More information: On the morning of the October 22, the first combat application of the "E- air defense system" (ePPO) against the Russian cruise missile "Kalibr" flying at a very low altitude took place in the South of Ukraine. Vigilant citizens saw the rocket and alerted the military using the ePPO application. The anti-aircraft guns received targeting in a few seconds and shot down the "Kalibr".
12:00 PM — Irena Karpa, Ukrainian writer  
Topic of focus: How Ukrainian society has changed after the Russia's full-scale invasion of Ukraine.
The war has become a waking nightmare even for those part of Ukrainian society who stood aside after Donbas occupation and the annexation of Crimea. Now we are reconsidering role of Russia in Ukraine and Europe.
We will talk with Irena Karpa about:
– The military's impact on the art 'front' inside the country
– How the Ukrainian society will change in the nearest future
– How the Ukrainian culture will evolve in the coming decade
From 10 a.m. to 6 p.m., "Media Center Ukraine – Odesa" operates in co-working mode – we have high quality Wi-Fi coverage and a comfortable space. If possible, please notify the media center administrator via email, by phone or messengers about your visit. In order to use the stadium parking for free, we kindly ask you to inform the day before your arrival.
For additional information: +380 50 089 58 30
Website: https://mediacenter.org.ua/
Twitter: https://twitter.com/CenterUkraine
Facebook: https://www.facebook.com/UkraineMediaCenter
YouTube: https://www.youtube.com/channel/UCakUdCyDNCdzfosJN2fAWpw
Telegram: https://t.me/mcu_odesa
Telegram: https://t.me/mcu_odesa
Read more: https://mediacenter.org.ua/news