Back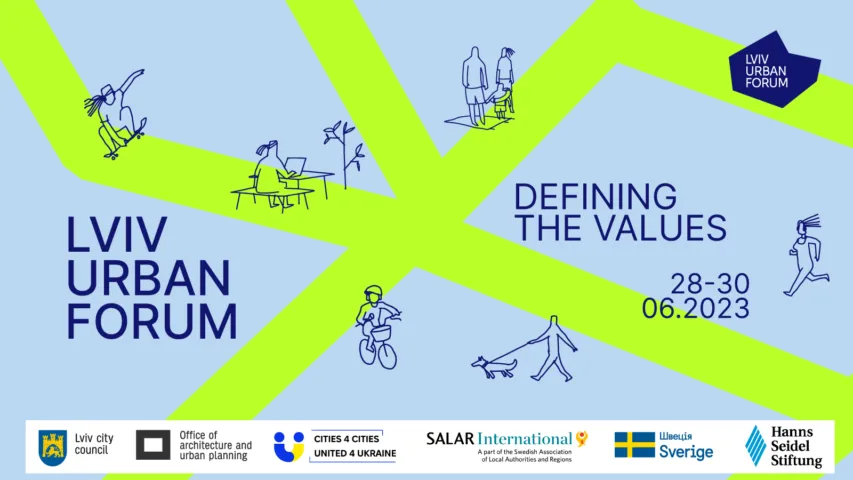 May 24, 2023, 11:00
Announcement: Media Center Ukraine-Lviv invites you to Lviv Urban Forum
Date: June 28-30
Experts will discuss ways to rebuild Ukrainian cities and villages over the three days in Lviv. The speakers include more than 30 Ukrainian and foreign architects and urban planners. The main focus will be rethinking the principles of the restoration, transformation and development of Ukrainian cities and villages. Pre-registration is available here.
Among the speakers of the Lviv Urban Forum:
Shigeru Ban, Japanese architect and Pritzker Prize winner; 
Kees Christiaanse, a leading global urban planner from the Netherlands;
Stefan Behnisch, founder of Behnisch Architekten, an architectural studio known for its innovative and sustainable approaches to architecture, author of the UCU Sheptytsky Center project in Lviv;
Inge Manka, senior researcher at the Institute of Art and Design, Vienna University of Technology, researcher of places of memory; 
Julian Chaplinsky, chief architect of Lviv from 2015-2019;
Oleh Drozdov, founder of the Kharkiv School of Architecture and Drozdov Architects;
Martin Duplantier and Michael Devine from France and others.
The Lviv Urban Forum will address key issues for the effective reconstruction of Ukrainian settlements. In particular, what development strategies should communities that have lost their most valuable resource – people – choose? How do you make a space comfortable, inclusive, and safe to live in; so that residents want to come back and realize themselves in their community? How can you optimize your budget and resources to create inexpensive but effective solutions? How can Ukrainian urban planning legislation be integrated with European legislation? How can we preserve the memory of the events and people who make our history today in public space, and how can we create quality landscapes for living? In addition, world and Ukrainian architects will reveal aspects of innovation, the latest technologies and sustainable development in urban architecture.
In addition to lectures, the program includes workshops and a fair of opportunities for communities. Also, moderated networking for participants and walking and bicycle tours of Lviv.
All interested persons can apply to be the first to receive information on how to participate in the event. Participants will be informed of the exact location of the event in person.
Read more: https://mediacenter.org.ua/news