Back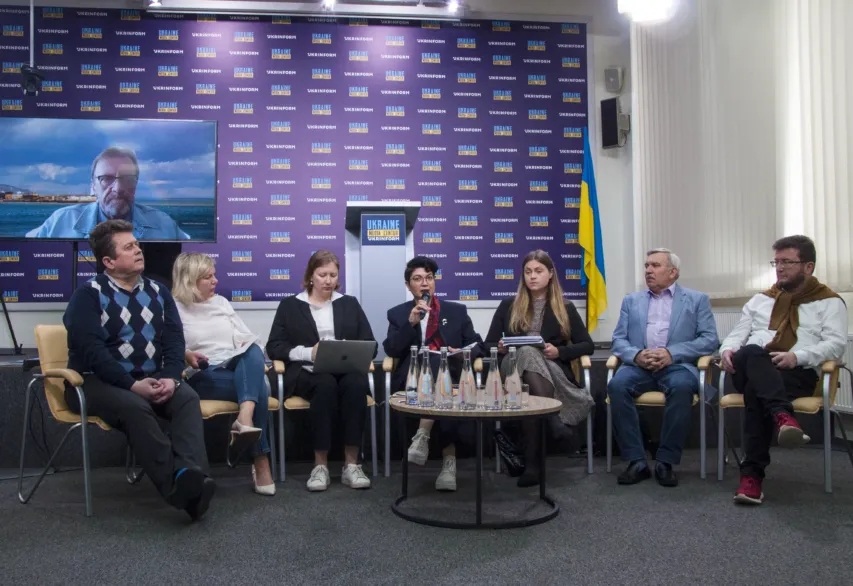 May 31, 2022, 18:48
An off-the-record expert meeting with journalists took place in Media Center Ukraine — Ukrinform
The meeting's key topic was the discussion of Ostriv Krym — what is going on in Crimea and how can the blockade of Crimea and the region of the Black Sea and the Sea of Azov (BAR) be unblocked.
Several of Ukraine's leading political and military experts discussed the security situation in Crimea, the region of the Black Sea, and the Sea of Azov with foreign and Ukrainian media representatives. About 30 foreign journalists came to the off-the-record meeting.
The core topics discussed at the meeting included pre-requisites for the occupation of Crimea and the BAR, the situation in Crimea and Kherson Oblast, the economic consequences of the BAR blockade, and what russia can be expected to do in the future.
The Media Center works on hosting such events regularly. They will not only familiarize media representatives with Ukraine's problems better but also develop topics for materials and studies by journalists.
We join our forces to wage war on the information front without giving any chance to the russian propaganda and destroy the kremlin's information narratives.
The victory is becoming closer. We won't stop. Please follow our updates to find out about new initiatives.
Read more: https://mediacenter.org.ua/news