Back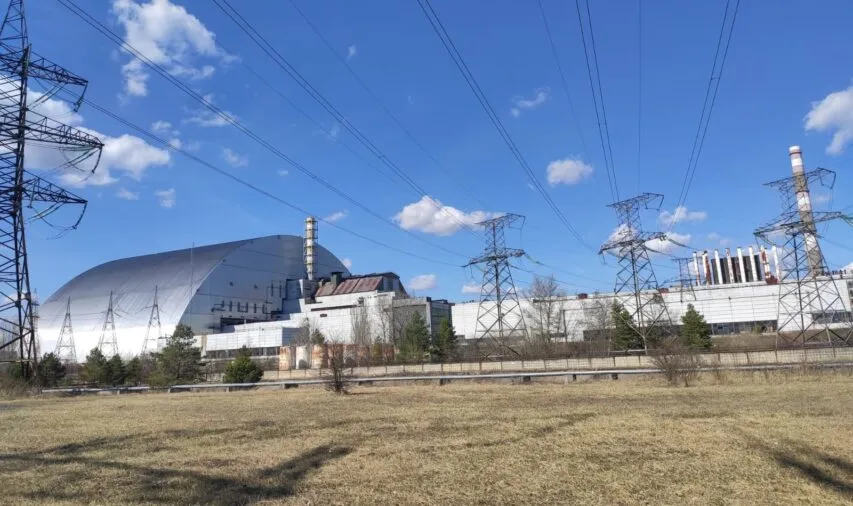 April 13, 2022, 16:06
All Russian servicemen attempted to seize the Chernobyl Exclusion Zone were subjected to radiation poisoning and will suffer its consequences, – Kramarenko
The Russian military involved in the Chernobyl Exclusion Zone capturing will feel the effects of radiation contamination. Some in a month, and some in years.
This was stated by Yevhen Kramarenko, Head of the State Agency of Ukraine on Exclusion Zone (Chernobyl) during a briefing at the Ukrainian Media Centre.
"The whole territory of the Exclusion Zone is contaminated in any case, it is a fence area, there is a special regime that must be observed. Despite this, the Russians trenched in many places, digging in large equipment, dug-out shelter, arranging underground kitchens and fortifications. One of such fortifications was located near the temporary radioactive waste containment site of Red Forest (Rudyi Lis), where one of the highest background radiation levels in the Exclusion Zone is. They were moving around the Exclusion Zone, on unpaved dirt roads, kicking up dust and inhaling it, breathing in these radionuclides. We believe they will soon feel the consequences of radiation poisoning that they were exposed to in the Exclusion Zone. Some in a month, some in years, but everyone will experience the aftermath," said Kramarenko.
In total, some 1,000 Russian soldiers were stationed in the Exclusion Zone, also a command post had been set up there.
While leaving the Exclusion Zone, the Russian occupants looted office spaces and stole from dormitories the property of employees, ranging from computer hard drives and memory cards to clothes, shoes, mattresses, coffee machines and household items, trampled some vehicles with tanks, and took the rest of cars through Belarus to the Russia, according to GPS tracker sensors.
"And besides, the radiation background monitoring system in the Exclusion Zone is still not working, the servers to process this information are gone, the sensors in the monitoring points do not function and there is no access to them. Dosimetric control has been resumed at the checkpoints of Dytiatky and Leliv, the premises are being checked" said Kramarenko.
The Armed Forces of Ukraine are currently conducting the Exclusion Zone inspection and mine clearing of the territory.