Back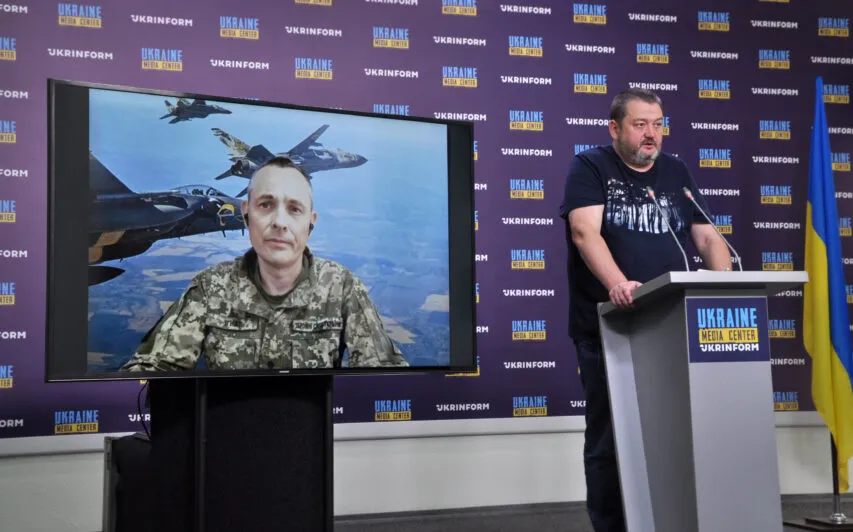 Юрій Ігнат, речник командування Повітряних сил ЗСУ, Медіацентр Україна - Укрінформ, 26 липня
July 26, 2022, 15:04
"Air Defense Missile Strikes on Ground Targets Are a New Threat from russia," Air Force of Ukraine's Armed Forces
Yuriy Ignat, Spokesperson for the Air Force Command of Ukraine's Armed Forces, stated this at Media Center Ukraine — Ukrinform.
"The foe always wants to mislead our air defenses, so even if there is an artillery strike, they always fire salvos; these are the tactics they apply. For instance, russians use S-300 surface-to-air missile systems to hit surface targets. So, these air defense missile strikes are yet another threat from the invaders," he said.
These strikes do not cause as much destruction as Iskander ballistic missiles do, but they are still quite destructive submunitions.
Yuriy Ignat added that the enemy carried out a strike from the Black Sea with Su-30 and Su-35 airplanes. russians used Kh-59 missiles to hit targets, mainly in Odesa Oblast. At 5:00 AM, ten long-range bomber airplanes launched eight Kh-22 missiles, also aiming at targets in Odesa Oblast.
Read more: https://mediacenter.org.ua/news