Back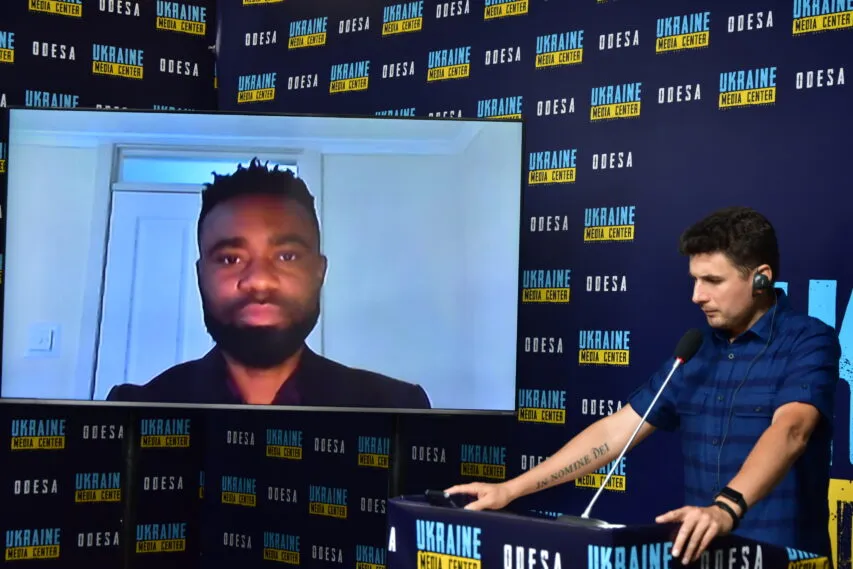 Photo by Media Center Ukraine – Odesa: Dr. Michael Nwankpa, founding director/director of research at the Center for African conflict and development in London
August 2, 2023, 16:47
African leaders have some influence on putin, "grain agreement" can be restored – expert
They will not be satisfied with alternative proposals. This opinion was expressed by Dr. Michael Nwankpa, founding director/director of research at the Center for African conflict and development in London, at a briefing at the Media Center. Ukraine – Odesa.
He noted that Putin is trying to demonstrate himself as a reliable partner of Africa and has some achievements.
"Russia has offered free grain, but we have already heard a very unusual statement from African leaders that they do not need such assistance. And we need to renew the grain agreement and negotiate with russia. Collective Africa wants the deal to be renewed, and African leaders have the influence to make it happen. I don't think Putin's proposals will have a positive response," – the expert said.
In his opinion, Vladimir Putin's political influence on Africa should not be overestimated.
"African countries understand everything perfectly well and have been manipulating and trying to make the most of the situation since the Cold War," – the expert said,
Read more: https://mediacenter.org.ua/news