Back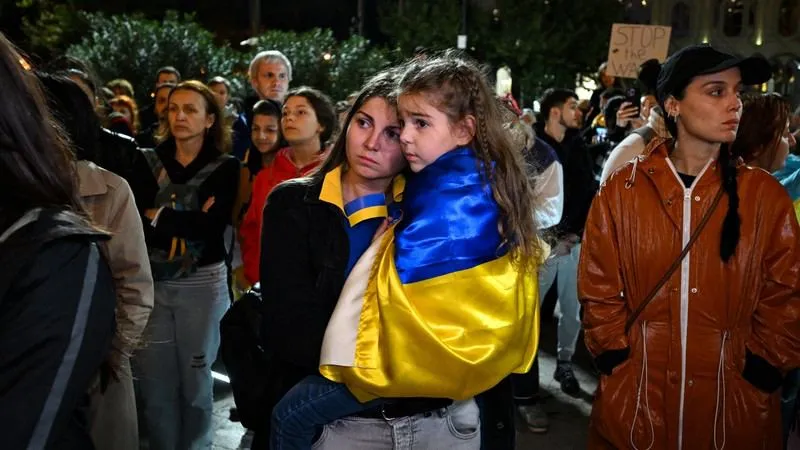 June 20, 2023, 15:20
About 6.3 million Ukrainian refugees currently abroad – UNHCR Representative
Since World War II, this is the largest refugee crisis registered over a short period of time.
Karolina Lindholm Billing, UNHCR Representative in Ukraine reported this information during a briefing at Media Center Ukraine – Ukrinform.
"It's about 6.3 million Ukrainians currently who are abroad mainly in European countries as refugees seeking protection. And the majority are women and children," she emphasized.
The UNHCR Representative noted that substantial support is provided to Ukrainian refugees, and the Office of the United Nations High Commissioner for Refugees continues to support Ukraine.
"People continue fleeing due to attacks, and those who are have been displaced for almost 16 months, over time their needs grow, so we advocate with the international community for that. And I do think there's still a lot of support and solidarity but it's important to keep that up and we will certainly continue to highlight the plight and needs across Ukraine," she emphasized.
It is worth noting that every year, World Refugee Day is commemorated on June 20 in more than 100 countries, including Ukraine.
The United Nations, the United Nations High Commissioner for Refugees (UNHCR), and civil societies around the world are working to raise public awareness of the millions of refugees and internally displaced people who have been forced to flee their homes by war, conflict and persecution.
Read more: https://mediacenter.org.ua/news