Back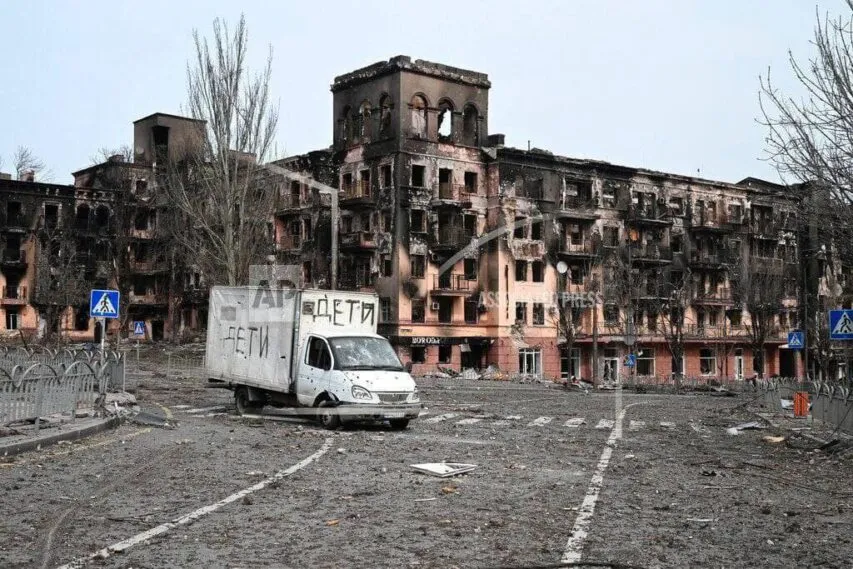 фото Маріупольська міська рада
April 8, 2022, 14:21
About 100,000 people are awaiting evacuation from Mariupol. The russians continue to block their evacuation – Office of the President
Coordinator of humanitarian corridors from the Office of the President of Ukraine Tetyana Lomakina said during a briefing at Ukraine Media Center that the russian military was preventing even the evacuation of residents of Mariupol on foot, which people resort to at their own peril. Those who manage to escape tell about the thousands dead in the city.
«People fleeing the city say it is very difficult to leave Mariupol because the russian military prevents them from doing so even on foot. There are a lot of killed people on the streets, lying in the open, and no one is taking them away. This is a terrible situation, because there is an extremely large number of people who were killed», — Tetyana Lomakina said.
According to Ms. Lomakina, about 100,000 residents of Mariupol require immediate evacuation. Apart from not letting people evacuate, the russians have never allowed humanitarian buses from Ukraine into the city, despite all the agreements. Transport with medicines and food is being stopped in Berdyansk.
«Ukraine cannot get to the city and provide assistance to the injured, those under the rubble, or those who require immediate evacuation». — coordinator of humanitarian corridors says.
Follow more Ukraine Media Center news at:
Website: https://mediacenter.org.ua/
Telegram: https://t.me/lvivmediacenter
Twitter: https://twitter.com/CenterUkraine
Facebook: https://www.facebook.com/UkraineMediaCenter/ 
YouTube: https://bit.ly/3whbxSm