Back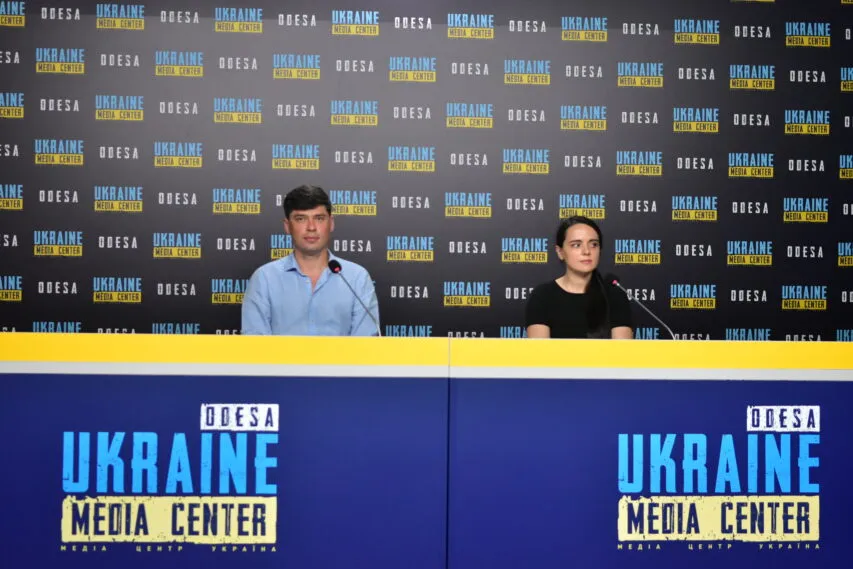 Photo by Media Center Ukraine – Odesa: Kostiantyn Shevchenko-Bitenskyi, psychiatrist, MD; Liudmyla Sakali, oncologist
August 1, 2023, 13:31
About 10 million Ukrainians will need medical cannabis after the war – psychiatrist
It is necessary to legalize the drug now, so that after the war is over, specialists can prescribe it. This opinion was expressed at a briefing at the Media Center Ukraine – Odesa by Kostyantyn Shevchenko-Bitensky, a psychiatrist, doctor of medical sciences.
"So far, there is very little research on the negative or positive effects of medical cannabis. But the first studies from our colleagues from other countries show that there is a positive effect of these drugs. I believe that we need to lobby for the legalization of cannabis so that we can research its impact. According to certain estimates, about 10 million Ukrainians will need medical cannabis after the war," – the expert said.
He added that the use of cannabis will expand the ability of psychiatrists to fight the "expected epidemic" of mental disorders.
"This includes PTSD, panic attacks, depression, and mental disorders. The plant origin of cannabis neutralizes its side effects. But if we are talking about depression, for example, it will essentially be palliative care, and depression cannot be cured without psychotherapeutic intervention," – Shevchenko-Bitensky added.
According to Liudmyla Sakala, an oncologist, the use of medical cannabis will greatly facilitate the course of the disease for cancer patients in the terminal stages.
"In the thermal stages, cancer patients have a very powerful pain syndrome from the side effects of painkillers, which needs to be leveled. These side effects shorten people's lives. The use of medical cannabis will reduce this side effect of pain therapy due to its herbal origin," – the doctor said.
Both experts noted that the draft law on the legalization of medical cannabis should clearly spell out the entire process of prescribing and purchasing the drug.
"Cannabis has a huge potential, but it will be widely used only after the practice and roadmap are developed. My colleagues and I will be very careful in prescribing such treatment at the beginning," – emphasized Kostiantyn Shevchenko-Bitensky.
Read more: https://mediacenter.org.ua/news