Back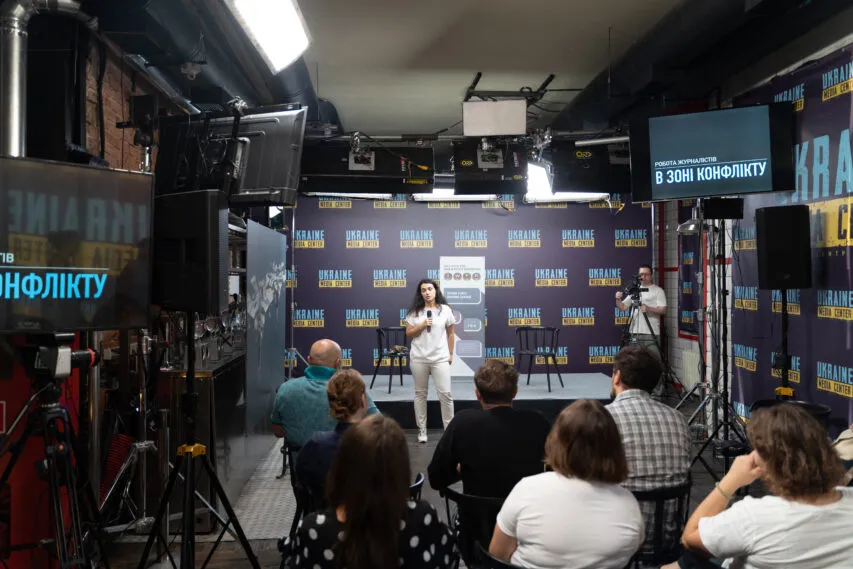 Тренінг для фіксерів у Медіацентрі Україна
August 22, 2022, 12:24
A training workshop on the work of fixers in the war environment took place at Media Center Ukraine
How can I protect myself? How can I do a proper job on the front line? How should I communicate with journalists and representatives of the military? How should I talk to victims of war crimes to avoid inflicting more damage? These and other important questions were answered for local producers working with foreign media at the training event that took place at Media Center Ukraine in Lviv on August 20.
The preparations for the work in areas of combat operations became the core topic of the event. Yevhenia Podobna, a war correspondent and editor of documentary programs at Suspilne, shared her experience working at the front line and paid attention to preparing for a trip to dangerous areas.
Marta Pyvovarenko, a psychologist, presented a master class on communicating with victims of war crimes. Course participants solved case studies and discussed the most painful questions and their experiences talking to people affected by the aggression.
The event was supported by IWPR's Ukrainian Voices project. The event was moderated by the project manager Olga Guzhva.
Read more: https://mediacenter.org.ua/news