Back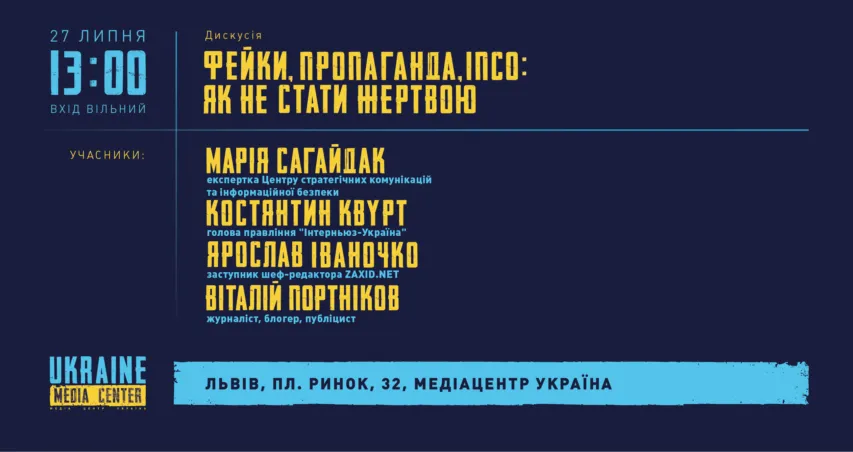 27.07.2022, 13:00
Fake News, Propaganda, PSYOPS, and How Not to Fall Prey to Them—discussion in Media Center Ukraine
On July 27, Media Center Ukraine will host a discussion of "Fake News, Propaganda, PSYOPS, and How Not to Fall Prey to Them"
Participants:
Mariia Sahaidak, Expert of the Center for Strategic Communications and Information Security
Kostiantyn Kvurt, Chair of the Board at Internews Ukraine
Yaroslav Ivanochko, Deputy Managing Editor at ZAXID.NET
Vitaly Portnikov, journalist, blogger, and publicist
Issues to be discussed:
Russian propaganda: myths and realities
Information jungle: survival techniques for everyone
Turn the other cheek or punch back: should Ukraine do as russians do?
The discussion will take place in the office of Media Center Ukraine at 32 Rynok Sq. on Wednesday, July 27
The event will start at 1:00 PM
The event is expected to take about 1 hour
Free admission
Visitors are requested to come 10 to 15 minutes before the event starts.
Watch live stream on Youtube.
Read more: https://mediacenter.org.ua/news