Back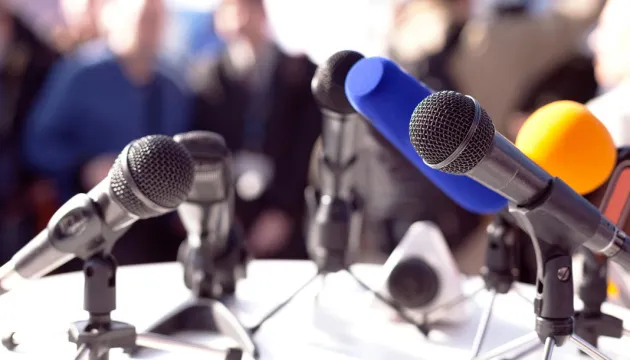 June 30, 2023, 16:48
A delegation of foreign journalists visited Ukraine to find out the truth about the war
A delegation of journalists from more than 10 countries visited Ukraine to find out the truth about the war and how civil society is countering propaganda.
The meeting of foreign journalists with representatives of civil society took place at the Media Center Ukraine-Ukrinform.
The delegation included journalists from Iraq, Kazaqstan, Uzbekistan, Lebanon, the countries of the Western Balkans and other countries.
Some representatives of foreign media said they were interested in telling real stories about the war and the stories of ordinary people. "I want to tell the people of Kazakhstan the truth about this war, because we still have Russian television, and unfortunately, many Kazakhs still believe propaganda," emphasized a representative of this country.
The media representatives listened to reports from fact-checkers TEXTY, Detektor media, Vox Ukraine, NDI, Ukraine World and the Center for Strategic Communications on countering Russian propaganda with the help of appropriate tools. One of them is the Propaganda Diary, a database of Russian propaganda theses and their refutations.
During the three-day visit, the foreign delegation also visited Hostomel, Bucha and Irpin in Kyiv region, as well as Yahidne, Lukashivka and Chernihiv. The journalists visited the sites of Russian crimes and talked to local residents.
The mission was funded by the European Union.
Read more: https://mediacenter.org.ua/news