Back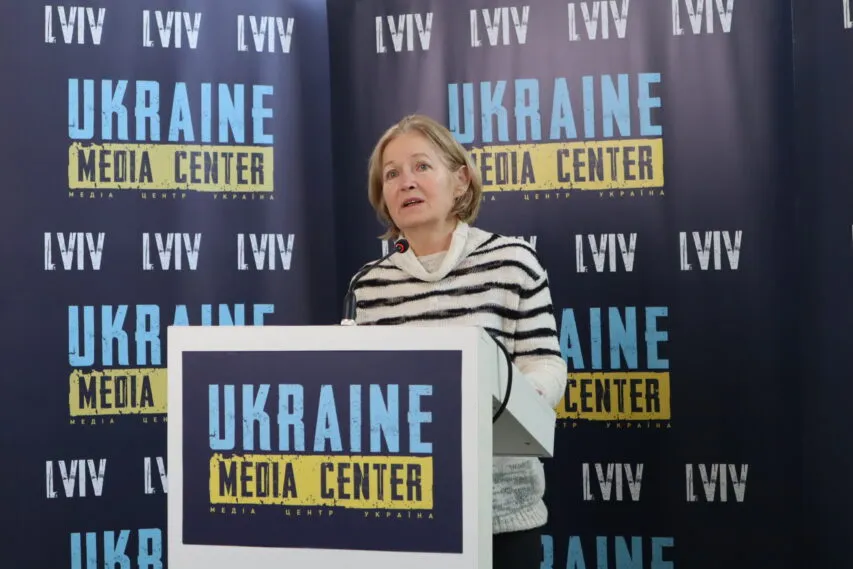 October 17, 2023, 17:25
A comedy rock drama about totalitarianism and violence will be shown in Lviv
The French playwright Eugène Ionesco's "The Lesson" will be presented for the first time in Lviv. The play will feature rock motifs performed live by the Sunflowers orchestra of the Voskresinnia Theatre. Representatives of the theatre told more about the play production at a briefing at the Ukraine-Lviv Media Center.
"The fate of the aggressors is similar. All those people turn into a desert. And rock music best conveys the theme of aggression and destruction, so we added this interpretation", said Alla Fedoryshyna, Director and Honoured Artist of Ukraine, at the briefing.
The play "Lesson" will premiere on 19 October at the Voskresinnia Theatre in Lviv.
"The play was written in the post-war period, in 1949. Ionesco didn't like the theatre at all. That is classical, dramatic theatre. He loved puppet theatre. That's why, probably, in almost all of his plays, the characters resemble puppets. It's like someone is controlling them", says Petro Mykytiuk, actor of the Voskresinnia Theatre, Honoured Artist of Ukraine.
Watch the full video on the YouTube channel(in Ukrainian)
📍Media Center is located at 20 Ruska Street and functions as a co-working space from 10:00 AM to 6:00 PM.
Contact phone:
+38 067 652 91 97
Read more: https://mediacenter.org.ua/news