Back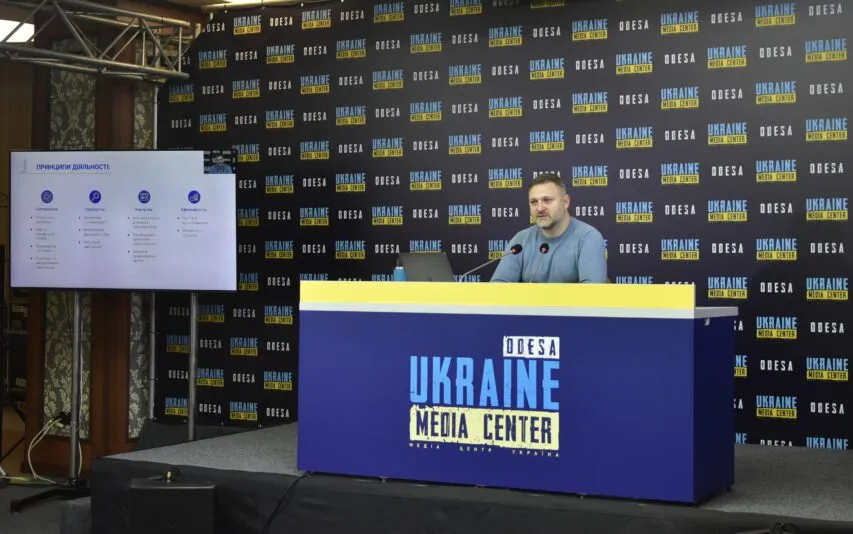 Photo by Media Center Ukraine – Odesa: Oleksiy Chornyi, head of the Coordination humanitarian headquarters of Odesa region
January 12, 2023, 13:41
95% of funds from international donors are received by foreign organizations – the Coordination Humanitarian Headquarters of the Odesa region
That is approximate share, added Oleksiy Chornyi, the head of the Coordination Humanitarian Headquarters of the Odesa region, at the briefing at the Media Center Ukraine-Odesa. Only two Ukrainian NGO in the region received international grant funds.
"The main problem is bureaucracy. One of the conditions for such cooperation is that the age of the organization must be at least 3 years, and during the previous period of work it must have received at least 200,000 dollars from donors," the official said.
As Oleksiy Chornyi added, only two organizations – "10 kvithya" (April 10) and "Vira. Nadiya. Lubov" (Faith. Hope. Love).
"Ukrainian organizations carry out their work even without these grant funds, but if they received such support, their effectiveness would increase. That`s what we strive to achieve.," Oleksiy Chornyi added.
Read more: https://mediacenter.org.ua/news