Back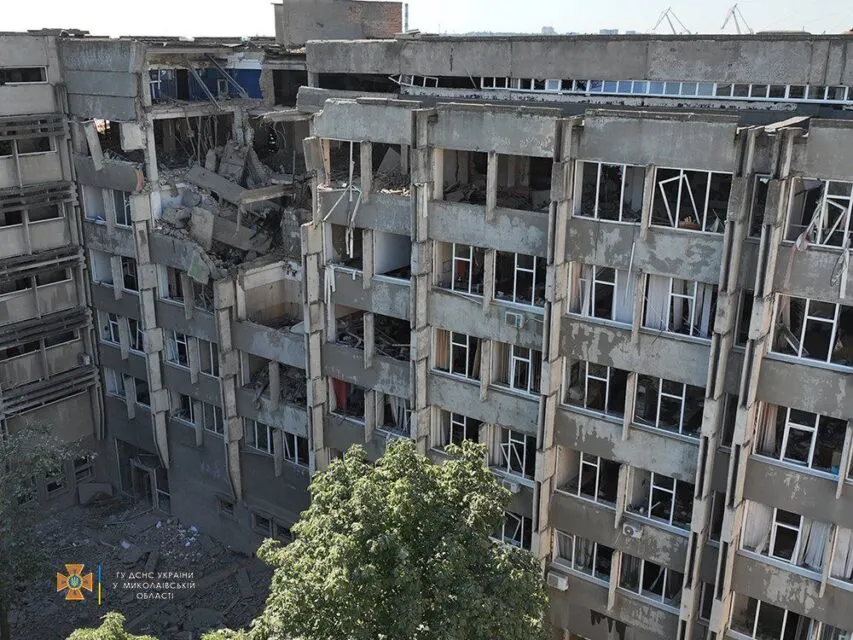 Фото: ДСНС
July 15, 2022, 13:38
"9 enemy missiles hit universities of Mykolaiv, buildings won't be restored before start of academic year," Vitaliy Kim
Mykolaiv was attacked with a total of 10 missiles. In particular, 5 enemy S-300 missiles hit Admiral Makarov National University of Shipbuilding (NUS) and 4 — Sukhomlynskyi Mykolaiv National University. It will not be possible to repair the damage before the beginning of a new academic year, Vitaliy Kim, Head of Mykolaiv Oblast Military Administration said at a briefing at Media Center Ukraine.
"Now the examination alone will take some time to establish whether the buildings can be used, or which building can be used at all, because the destruction is quite large in scale. Now there are commissions working on site, but before the beginning of the academic year it will be impossible to do," — Vitaliy Kim pointed out.
In addition, as a result of today's attack, 11 apartments were damaged with another missile. Two people received moderate injuries.
According to Vitaliy Kim, the occupiers are purposefully hitting objects of social infrastructure.
Read more: https://mediacenter.org.ua/news