Back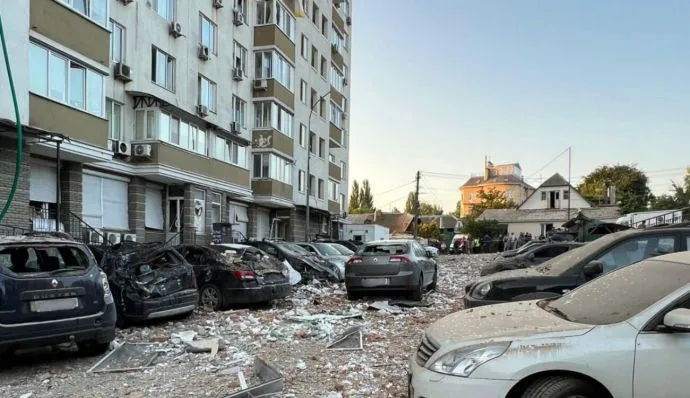 May 31, 2023, 15:39
800 hostile attacks reported in 13 regions of Ukraine and the capital since May 26 – SES data
The number of attacks has almost doubled compared to previous weeks.
Oleksandr Khorunzhyy, Press Officer of the State Emergency Service, announced this data at a briefing at the Media Center Ukraine – Ukrinform.
"Between May 26 and 31, according to the information available to the State Emergency Service, over 800 attacks targeting settlements were recorded in 13 regions of Ukraine and Kyiv. The service made 785 check-out services, resulting in 11 people rescued and 52 fires extinguished," the spokesman said.
According to Oleksandr Khorunzhyy, Russia unleashed the biggest attacks on Kyiv Oblast and the capital. Also, the territories of Kharkiv, Kherson, Sumy, Zaporizhia, Donetsk, and Dnipropetrovsk regions are under constant shelling.
The SES spokesperson noted that 112 locations where fragments of downed enemy ammunition, missile remnants, and remnants of unmanned aerial vehicles fell in Kyiv and Kyiv Oblasts as a result of the Russian forces' attack causing destruction and damage to 237 facilities.
"There are more than 100 in Kyiv city, 130 in Kyiv Oblast. And there were 15 fires, including 10 in Kyiv and 5 in Kyiv Oblast."
Read more: https://mediacenter.org.ua/news