Back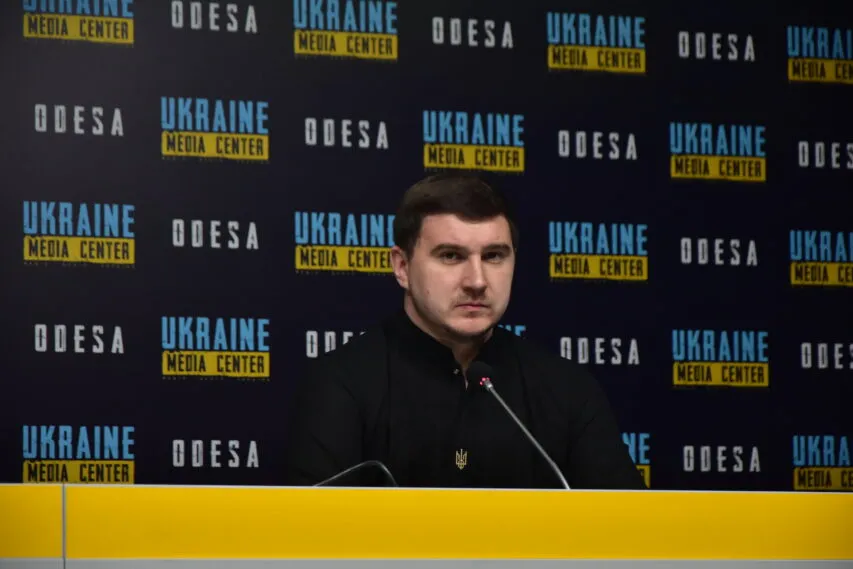 Photo by Media Center Ukraine – Odesa: Volodymyr Frolov, director of the department of economic policy and strategic planning of Odesa military state administration
May 26, 2023, 13:12
80% of business is operating in Odesa region at pre-war level – administration
The level of load is 70-100% comparing to the pre-full scale invasion scale. Such data was released by Volodymyr Frolov, director of the department of economic policy and strategic planning of the Odesa regional military administration, at a briefing at the Media Center Ukraine – Odesa.
He noted that the production of butter, yogurt, cheese, flour, a mixture of fruit and vegetable juices, some sausages and pasta, vegetables and canned fruit has increased. However, production volumes of beef, pork, oil, apple juice, dairy products, bread, and wine decreased.
"Chain and small stores selling food products have not stopped their operations. Markets and chain stores of non-food products, as well as non-food stores in shopping and entertainment centers, are fully operational. Good results were demonstrated by the service sector, which has recovered and is now actually operating at 100%," – the official added.
Read more: https://mediacenter.org.ua/news