Back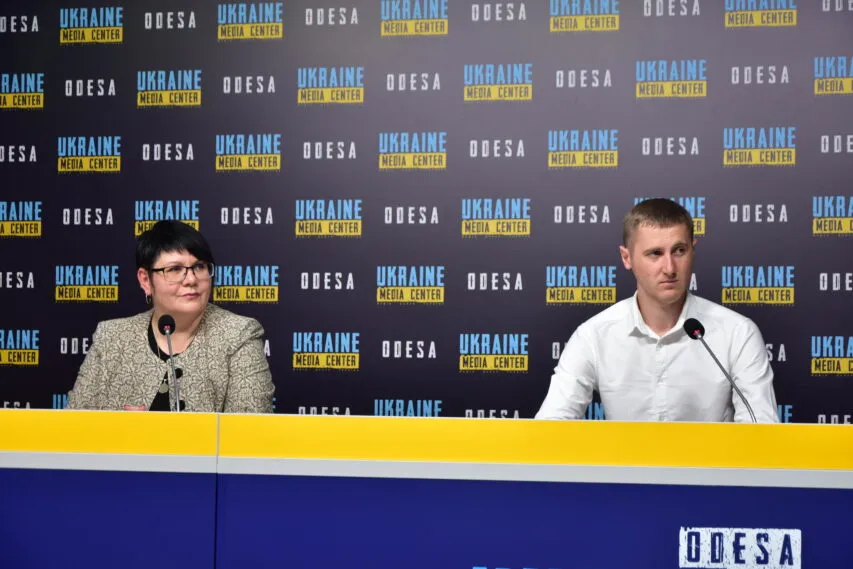 Photo by Media Сenter Ukraine – Odesa: Maya Nikolaieva, first vice-rector of Odesa national university; Yevhen Yurash, head of the student professional committee of Odesa national university
June 22, 2023, 15:43
70% of students will be able to study in classrooms at Odesa National University – Rectorate 
The university has also introduced alternative learning modes. Maya Nikolaieva, Maya Nikolaieva, first vice-rector of Odesa national university, told this at a briefing at the Media Center Ukraine – Odesa.
"Last year, during the first few weeks of theoretical classes and lectures, students mostly studied online, and when practical classes began, students studied in classrooms. About 70% of students still have this opportunity," – Maya Nikolaieva noted.
She added that for security reasons, the university is still offering a mixed mode of learning.
"Synchronous mode – when some students study online, some in classrooms. And asynchronous mode, when information can be obtained through distance learning platforms. We have all the conditions for students to start studying in classrooms on September 1. For this purpose, we have shelters with everything we need in all university buildings," – Vice-Rector said.
Yevhen Yurash, head of the student professional committee of Odesa national university, added that students also contributed to the arrangement of the shelters.
Photo by Media Сenter Ukraine – Odesa: Maya Nikolaieva, first vice-rector of Odesa national university; Yevhen Yurash, head of the student professional committee of Odesa national university
Read more: https://mediacenter.org.ua/news