Back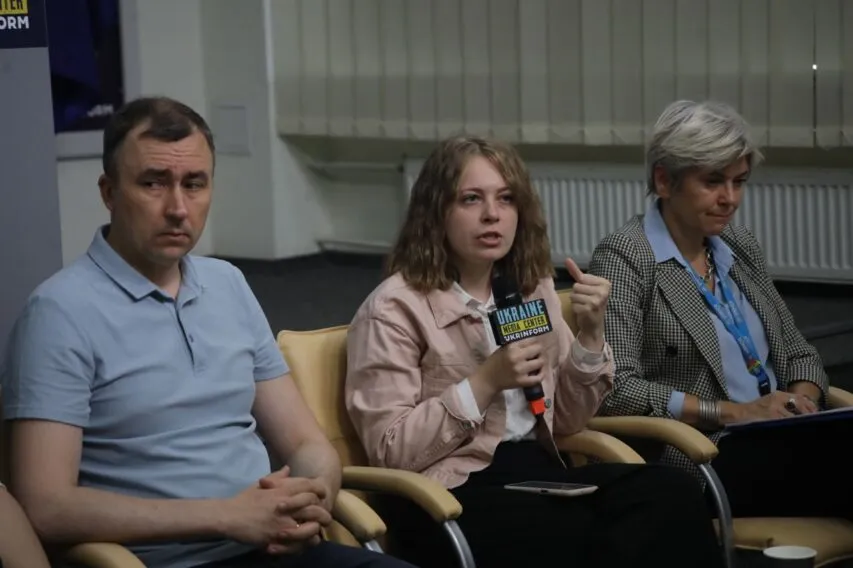 July 13, 2023, 18:58
6.3 million Ukrainians are abroad – what needs to be done to bring them back home
Currently, the UN Refugee Agency estimates the number of Ukrainians abroad at 5 million 900 thousand, including Ukrainians who have applied for international assistance. In total, according to the organization, there are 6 million 300 thousand Ukrainians abroad.
These data were announced by Karen Whiting, Deputy Representative of the UN Refugee Agency in Ukraine, during a discussion at the country's main discussion platform BrainHub at the Media Center Ukraine – Ukrinform.
She emphasized that Ukrainians still have plans and hopes to return. And these hopes, she said, remain stable and prevail among the majority of Ukrainians who found themselves abroad, as well as among IDPs.
"So, 67% of refugees and 87% of IDPs say they plan to return to their homes in a certain period. Also, more than 50% of IDPs and refugees plan to return to their homes in the next three months," said Karen Whiting.
At the same time, Liubomyr Mysiv, Deputy Director of Sociological Group "Rating", noted that one of the key conditions for the return of Ukrainians would be the wage level and working or business conditions in the country. In particular, as one of the factors for young specialists.
"Therefore, in this case, the biggest challenge will be maximizing work and business simplification. And the key issue will be overcoming corruption and the possibility of attracting state investment so that new enterprises can be created with foreign funds, investment funds, and, accordingly, attract people, young working population," he said.
In her turn, Alina Khelashvili, an analyst at Cedos, noted that the community development issue is critical to the return of Ukrainian citizens. She is convinced that investing in communities, creating opportunities for business, housing, etc., will be a much greater incentive to return than just targeted assistance to those who can or cannot return.
"When it comes to encouraging a person to return by offering targeted assistance, it will be less stimulating than if they see a developed community, a place of professional environment they can return to, where they can realize themselves," she explained.
Alina Khelashvili also emphasized the importance of helping people go from making a decision to returning to full reintegration into society.
"We have to help, but it is a developed community that will be the most stimulating," she said.
In addition, Oleksii Pozniak, Head of the Department for Migration Studies of Ptoukha Institute for Demography and Social Studies of the National Academy of Sciences of Ukraine, expressed his belief that it is necessary to do things now that can lay the foundation for the development of return policy in the future.
According to him, this is, first of all, maintaining ties with Ukrainians who are abroad, the possibility of remote employment, the opportunity of distance learning for children through a Ukrainian international school or keeping in touch with their school office.
BrainHub is the country's main discussion platform created by the Media Center Ukraine – Ukrinform. It brings together experts from the state and civil society sectors. BrainHub hosts intellectual discussions around the issues of the post-war reconstruction of Ukraine. It's the birthplace of the best ideas that will become the foundation for the road map of Ukraine's reconstruction in all sectors: economy, infrastructure, education, agriculture, security, digital, etc.
Read more: https://mediacenter.org.ua/news