Back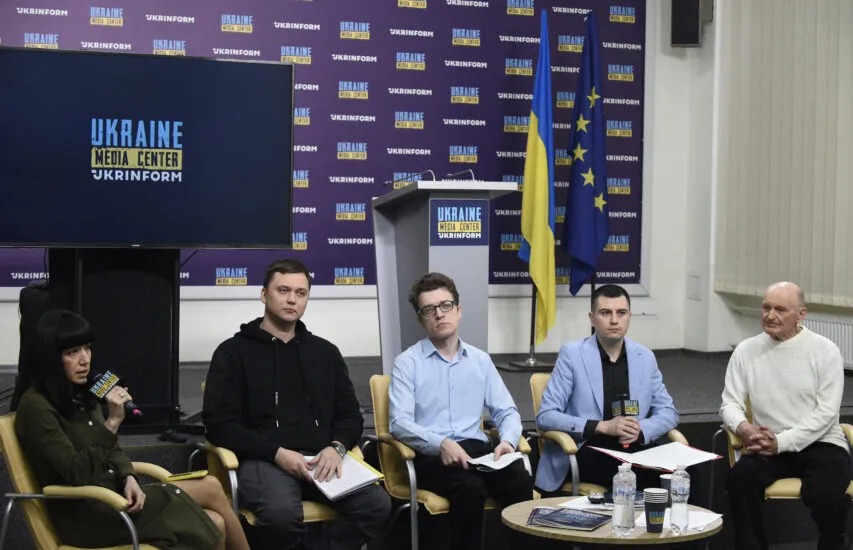 Denis Lysenko, Prosecutor General's Office representative, Media Center Ukraine – Ukrinform
April 27, 2023, 14:45
5,000 of over 80,000 war crimes reported involve cruel treatment of civilians – Prosecutor General's Office representative
Law enforcement agencies have recorded cases and conducted pre-trial investigations into over 80,000 war crimes. About 5,000 of these are related to the cruel treatment of civilians. Civilians in all regions affected by the temporary occupation faced this.
Denis Lysenko, Prosecutor General's Office representative, made the relevant data announcement obtained during the study on torture and ill-treatment of civilians in the Ukrainian territories under Russian occupation during a presentation at the Media Center Ukraine – Ukrinform.
"It is worth mentioning here that the cruelty of the occupiers and enemy troops concerns not only the civilian population, the same goes for the treatment of prisoners of war. Today, law enforcement agencies are conducting pre-trial investigations in 265 criminal proceedings on the fact that reports of instances of maltreatment of prisoners of war. So far, more than 1,500 Ukrainian POVs have been recognized as victims," he emphasized.
The representative of the Prosecutor General's Office noted that there had been a tendency in the behavior of enemy troops on the territory of Ukraine. The brutality is a systemic case. It is typical for all regions, absolutely all types of units of the russian armed forces, as well as armed groups under its control, to commit violations of international humanitarian law, which prohibit cruel or inhuman treatment of civilians.
Also, according to Denis Lysenko, there is a direct correlation between the number of war crimes, including torture, committed in a specific territory and the time of occupation of that territory, as well as the intensity of hostilities in that territory.
"The real number of victims of torture is hard to imagine at this time. We have already identified thousands of such victims. However, in this context, it is worth keeping in mind that today we are still investigating about 15,000 cases of false imprisonment, as well as more than two thousand premeditated murders. That is, we understand that these crimes are closely related, and those who have been illegally deprived of their liberty often become victims of torture. Just as those who are killed are often a subject to torture beforehand."
Read more: https://mediacenter.org.ua/news