Back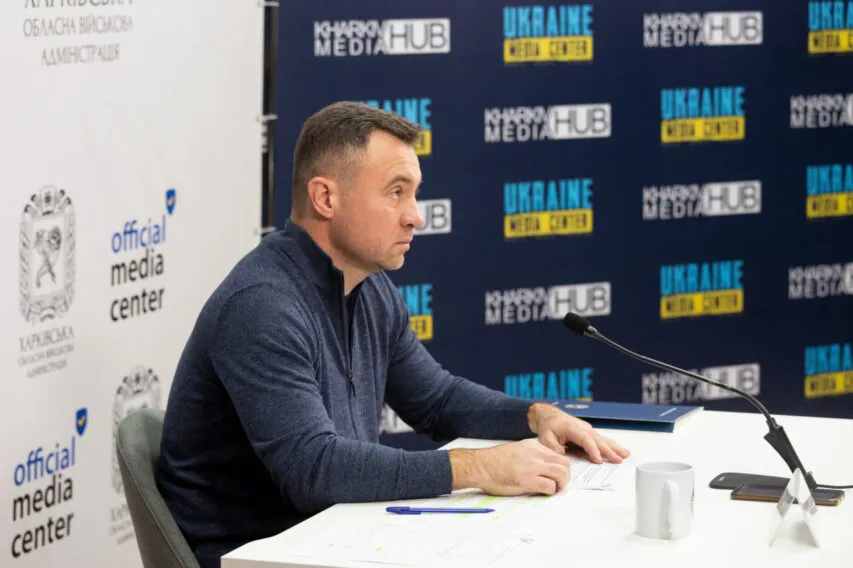 Photo Media Center of Ukraine - Kharkiv: Oleksandr Kotukov - Director of the Kharkiv Regional Employment Center
November 13, 2023, 15:54
"Kharkiv region takes the first place in terms of the number of participants of the "Recovery Army", – Oleksandr Kotukov
On November 8, a briefing of the Official Media Center of the Kharkiv Regional Military Administration was held in Kharkiv Media Hub on the topic of the labor market situation in the Kharkiv region, the involvement of the unemployed in the "Recovery Army" project, and the implementation of state employment support programs for internally displaced persons (IDPs). The speaker was Oleksandr Kotukov – Director of the Kharkiv Regional Employment Center.
Mr. Oleksandr said that during 10 months of the current year, 45,000 people used the services of the Kharkiv Regional Employment Center, 31,200 of whom had the status of unemployed.
"In the region, there is a gradual increase in employers' demand for workers and a reduction in registered unemployment. Compared to last year, the number of unemployed decreased by 38%. 12,000 people are employed," the official said.
According to the Social Security Administration head, 20,000 unemployed citizens received unemployment benefits in ten months of 2023. Mr. Oleksandr also reminded that the minimum unemployment benefit has increased from 1 to 1.5 thousand hryvnias since November 1.
According to the director of the employment center, two thousand vacancies are relevant in the region, compared to 1.5 thousand two months ago.
"The employers we meet talk about the need for labor specialties. The spheres with the most vacancies are manufacturing – 15%, trade – 13%, and agriculture – 11%," Mr. Kotukov noted.
The professions of locksmith, accountant, pharmacist, motor vehicle driver, and food seller are most in demand in the labor market. There is also a shortage of electromechanics, doctors of various specialties, pharmacists, social work teachers, electricians, welders, debuggers of machine tools with software control, turners, millers, etc.
Also, according to Mr. Kotukov, wages for participation in socially useful works, such as the "Recovery Army" project, have increased from 6.7 thousand to 10 thousand hryvnias. He noted that this all-Ukrainian project to eliminate the consequences of armed aggression operates in almost all communities of the Kharkiv region, except for the frontline and near-frontline communities.
"The clients of the work in this project are 121 employers, including 20 public and charitable organizations. 12,600 people received referrals to participate in such works. This is the first place in Ukraine," said the speaker.
According to him, the program participants were mainly involved in clearing rubble after shelling, delivering humanitarian aid, collecting firewood, weaving camouflage nets, working at the Points of Invincibility, etc.
Also, the director of the Kharkiv Regional Employment Center informed that all employment centers operating in the Kharkiv region (Kharkiv Regional Employment Service, Lozova branch of the Employment Agency, Bohoduhiv branch of the Employment Agency, Krasnohrad branch of the Employment Agency) have their telegram chats, where an interested person can ask questions and get an answer to it.
Read more: https://mediacenter.org.ua/news