Back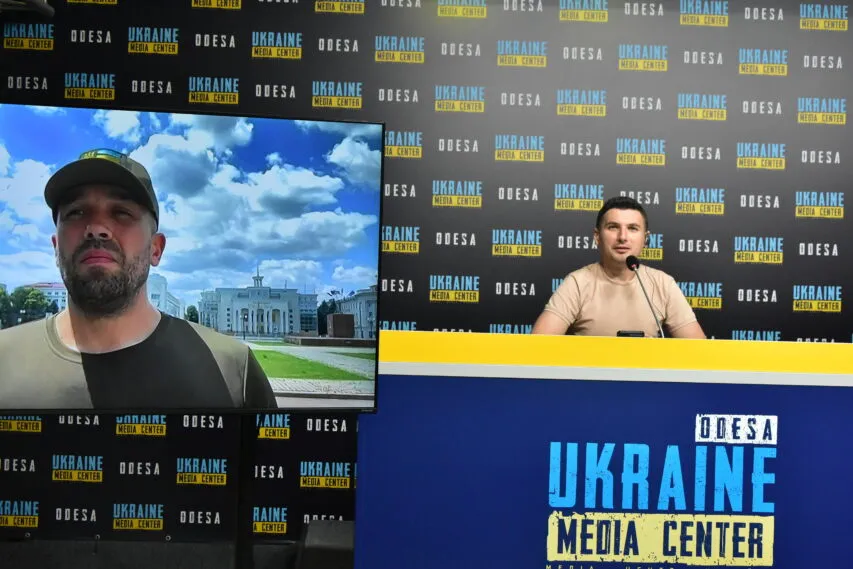 Photo by Media Center Ukraine – Odesa: Oleksandr Tolokonnikov, spokesperson of the Kherson regional military administration
June 15, 2023, 15:46
44 towns and villages are still flooded in Kherson region – military administration
27 of them are on the right bank, 17 – on the left bank. This was reported by Oleksandr Tolokonnikov, spokesman for the Kherson regional military administration, at a briefing at the Media Center Ukraine – Odesa.
He added that the water level has dropped to 1.93 meters.
"1,900 houses and 44 towns or villages in Kherson region remain flooded, overnight the water has receded from 600 hectares of agricultural land. The situation on the left bank is difficult, no one is helping except volunteers and local residents. And we cannot help because the russians continue shelling," – the official said.
He added that as of June 15th, 1780 people had left the flooded areas of Kherson, some went further, some found shelter with friends and relatives, and 400 people remained at the deployed headquarters. Another 800 people in the Ostrіv neighbourhood refused to evacuate.
"In about a week, the water will return to the riverbed, and people expect to be able to return to their homes. But we need to understand that first sappers have to work there, then ecologists have to check the area for environmental hazards, and then law enforcement officers will work to register crimes. They will also register damages so that people could receive compensation," – the official said.
He also added that no estimates of damage to agriculture have been made yet. "However the entire Kherson region will suffer, desert and salt marshes may appear here, as the flood washed away the soils for which Kherson was famous", – Tolokonnikov said, quoting experts.
Read more: https://mediacenter.org.ua/news