Back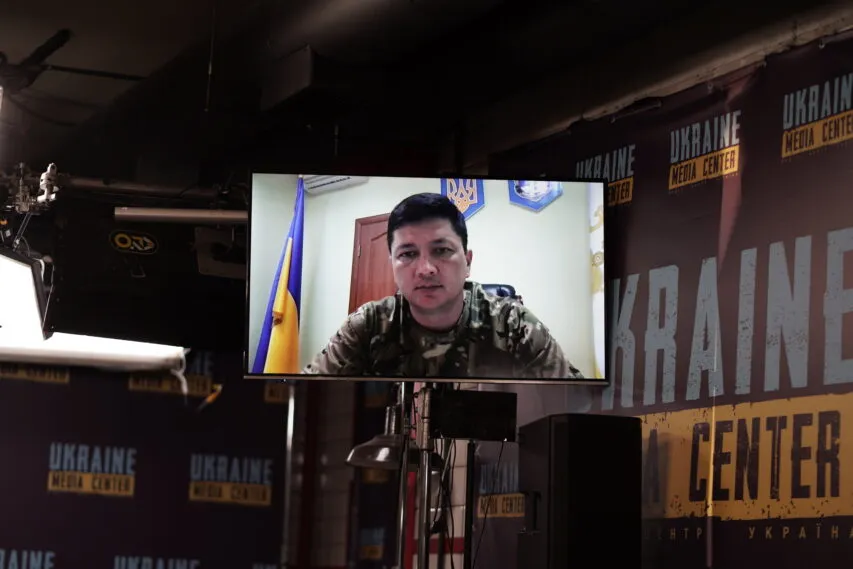 Віталій Кім, начальник Миколаївської обласної військової адміністрації у Медіацентрі Україна, 29 червня
June 29, 2022, 13:24
4 people dead, 5 more wounded after morning attack on high-rise residential building in Mykolaiv — Vitaliy Kim
Rescue works and clearing out debris of the high-rise building in Mykolaiv are still underway. The building was hit by the russian missile in the morning of June 29. The death toll has already reached 4 people, and 5 more were injured. Head of Mykolaiv Oblast Military Administration Vitaliy Kim made this statement at a briefing at Media Center Ukraine.
"The situation in the region is difficult. Only yesterday there were 11 missiles, some were shot down. People died in Ochakiv yesterday. A 6-year-old child and a 3-month-old baby are fighting for their lives. Today there were 8 missiles. One of them hit a high-rise residential building," — Vitaliy Kim said.
According to him, attacks on Mykolaiv region are becoming more and more intensive. The enemy hits civilian targets that are far from the frontlines.
"They are firing to intimidate the local population and demoralize our military," — the Head of Mykolaiv Oblast Military Administration said.
Read more: https://mediacenter.org.ua/news