Back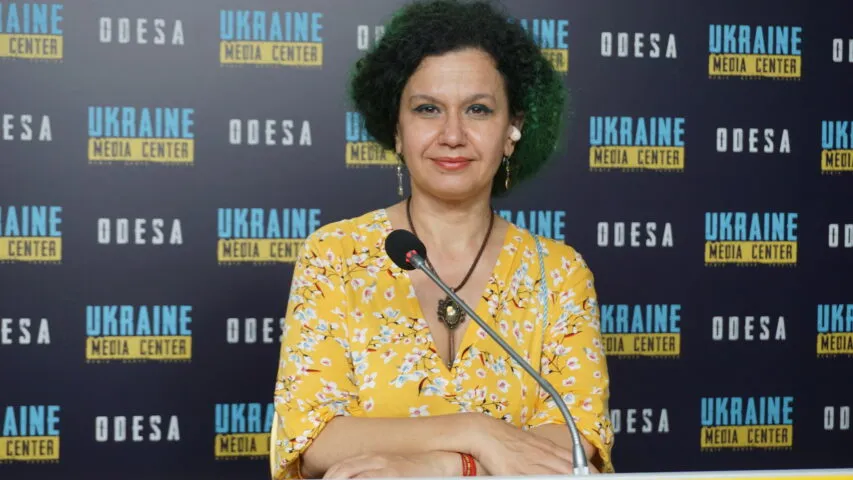 Photo by Media Centre Ukraine – Odesa: Hanna Yatvetska – sociologist
August 29, 2023, 19:49
25-28 million people left in Ukraine – sociologist
Sociologist Hanna Yatvetska thinks, that the war with russia will not last for another decade. She spoke about this at the Media Centre Ukraine – Odesa during a panel discussion "What will Ukraine look like after fifteen years of war".
"Even if all men and women go to the front, we still won't have enough people to fight a war lasting 10-15 years if it is in the current format," the sociologist believes.
Yatvetska suggests that as long as the fighting continues, many Ukrainians will not return home and may be replaced by foreigners from the Middle East.
"People who have been outside Ukraine for more than two years may not return. For example, mothers whose children have started studying at schools abroad. For them, moving home is stressful. Many have no place to return to at all, as their territory is still occupied and their homes destroyed. In addition, if the borders open, some men will also leave. Those who are ready to build a new Ukraine and defend it will remain. Currently, according to rough estimates, there are 25-28 million people left in Ukraine, but if the state creates certain conditions, people from the Middle East who are willing to take certain risks can come to us. This is not a bad thing, because they will be able to fight because they are used to it. However, we have to understand that there will be a culture and religion on our territory that is quite unusual for us."
Read more: https://mediacenter.org.ua/news