Back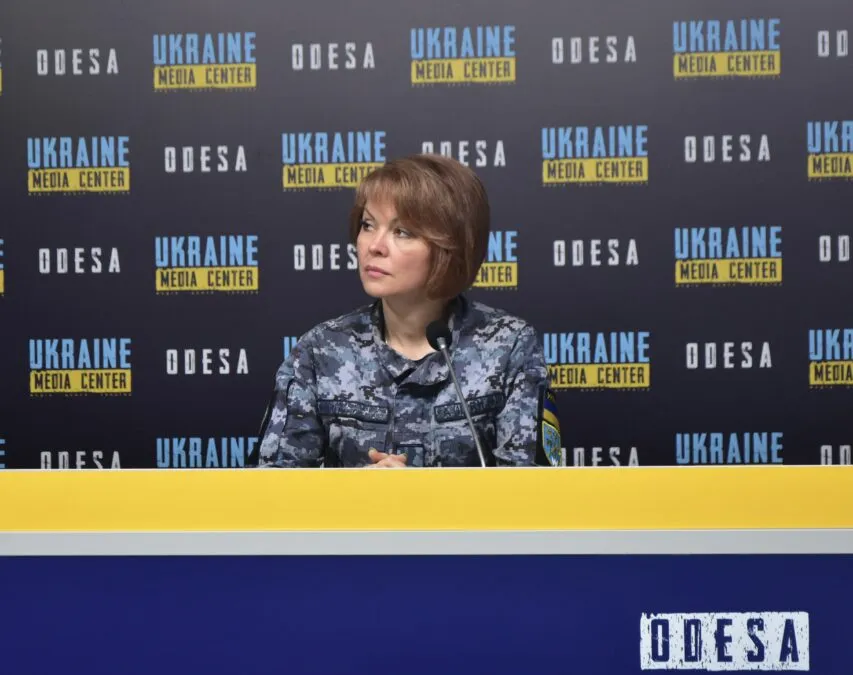 Photo by Media Center – Ukraine: Nataliya Humenyuk, chief of the Joint Coordination Press Office of the Security and Defense Forces in the South of Ukraine
May 4, 2023, 16:35
2 missile carriers with 16 "Calibres" on board are on duty in the Black Sea —  the defense forces of the south of Ukraine
This presence is an element of the psychological terror of Ukrainians. Such information was provided by Nataliya Humenyuk, chief of the Joint Coordination Press Office of the Security and Defense Forces in the South of Ukraine, at a briefing at the Media Center Ukraine – Odesa.
"On the night of May 3 to 4, the enemy sent 4 surface-to-air missile carriers on duty with 32 missiles on board. It was a lot compared to the last few days. But almost immediately two ships were brought to the base points. And as of 2:00 p.m., 7 ships are on duty at sea, including 2 missile carriers with a maximum of 16 missiles on board," – Humenyuk said.
However, she added that "Calibres" missiles are high-precision weapons that the enemy can use not only for mass attacks, which occurred on the night of May 4, but also for pinpoint damage to important targets.
Read more: https://mediacenter.org.ua/news