Back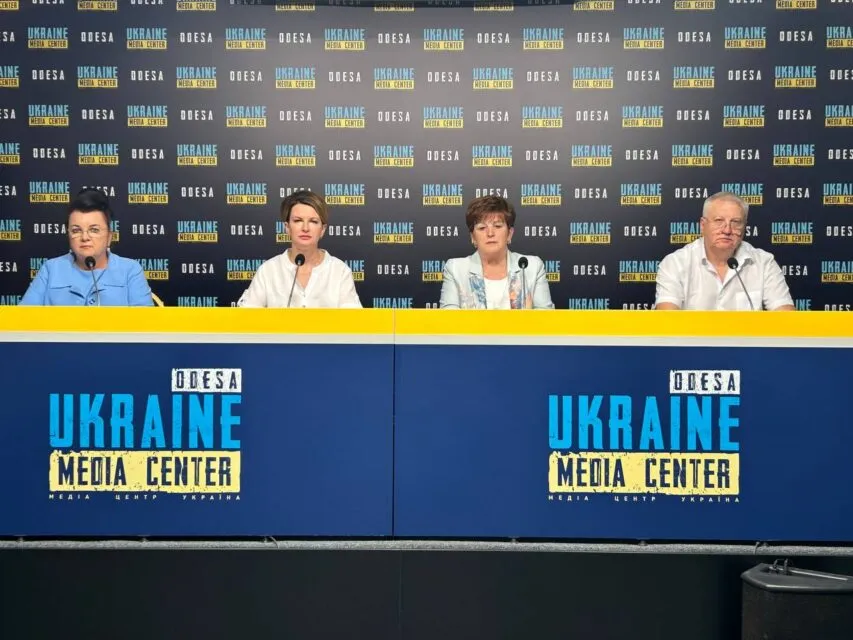 Photo by Media Center Ukraine – Odesa: Tetyana Moskalenko, director of maternity hospital #7, MD; Anzhela Popadyuk, deputy director of the healthcare department of the Odesa military administration; Lyudmyla Akimova, senior coordinator of the UNFPA Cities Project ; Ihor Ryazantsev, director of the Odesa region perinatal center, PhD
June 20, 2023, 14:55
1144 women have been examined in barrier-free gynaecological rooms in Odesa medical institutions since the spring
There are five such facilities in the region. This was reported by Anzhela Popadyuk, deputy director of the healthcare department of the Odesa military administration, at a briefing at the Media Center Ukraine – Odesa.
"The office in the hospital in Dobroslav received 260 women, including 28 women with disabilities and 42 IDP women. In the multidisciplinary hospital in Bilyaevka, doctors saw 70 women, including 27 with disabilities. Saratov Central Hospital received 239 women. In Izmail city central hospital 270 women. In maternity hospital No. 7, 305 women were examined," – Anzhela Popadyuk said.
According to the official, the services of the barrier-free gynecological office are provided free of charge to women and girls who find themselves in difficult life situations, including internally displaced women and victims of war-related violence. Additionally, patients can receive medicines and medical supplies.
Read more: https://mediacenter.org.ua/news