Back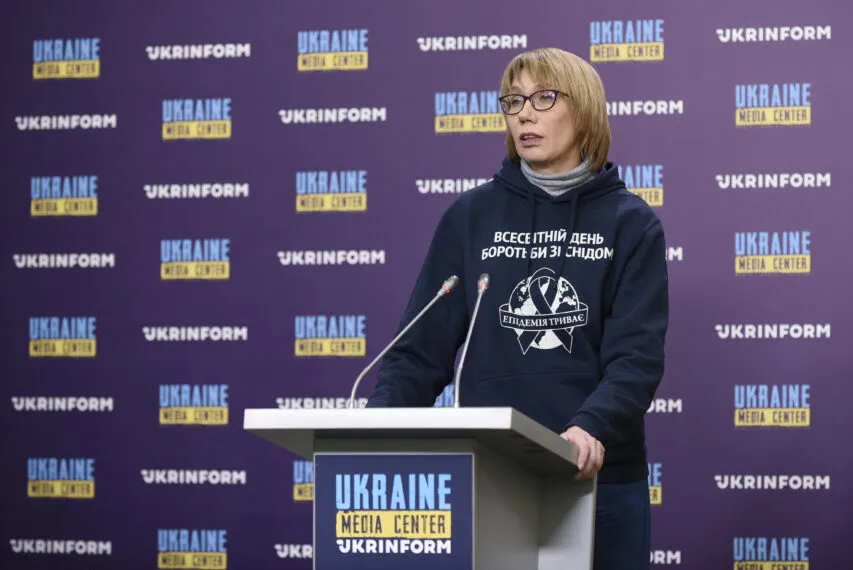 Yaroslava Lopatina, Country Program Director for AHF in Ukraine, Media Center Ukraine — Ukrinform
December 1, 2022, 15:09
1,000 HIV Cases Are Monthly Recorded in Ukraine This Year; Treatment Is Available Despite the War — AHF in Ukraine
In 2022, about 1,000 new cases of HIV infection are recorded monthly in Ukraine. HIV is no longer a sentence. Treatment is available, but it is essential to timely start it. Yaroslava Lopatina, Country Program Director for AHF in Ukraine, told this during the briefing in Media Center Ukraine — Ukrinform.
"Since the beginning of the year, about 1,000 new cases of HIV infection have been recorded in Ukraine per month. This is slightly less than in previous years. But now the HIV test is not in the spotlight, because people are busy surviving, they try to meet their more urgent needs. HIV infection is a socially dangerous disease. All epidemics, wars or economic crises are a very good environment for the development of socially dangerous diseases," Yaroslava Lopatina said.
The expert recalled that in Ukraine, HIV infection has already gone beyond risk groups.
"Most cases of transmission occur simply through sexual relationships, so anyone who has had unprotected sex in their life should be tested for HIV. It's free, takes 15 minutes, and is painless. HIV has not been a sentence for 20 years, because there is antiretroviral therapy – the HIV infection treatment. A person who timely starts treatment will live with HIV for as long as they would live without HIV. A person being treated is not a source of infection for other people, even if they have sex without a condom. A pregnant woman taking antiretroviral therapy cannot give birth to a child with HIV. Thanks to international partners and the efforts of our state, despite the war, HIV treatment is available. It is provided wherever the AIDS centers and private consulting rooms exist," Yaroslava Lopatina added.
Read more: https://mediacenter.org.ua/news