Back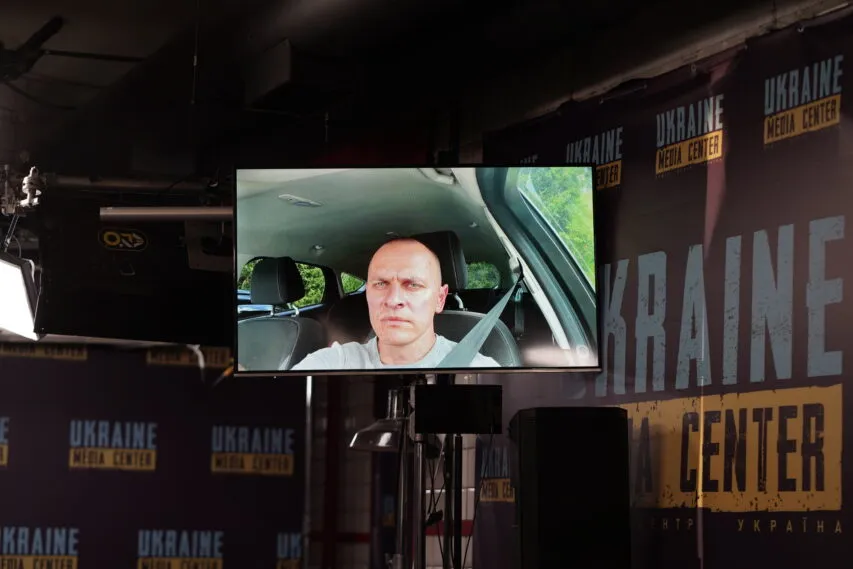 Дмитро Орлов, міський голова Енергодара у Медіацентрі Україна, 24 червня
June 24, 2022, 12:48
"Resistance movement is gaining momentum in occupied Enerhodar, russians are already afraid to walk alone," Mayor Orlov
The resistance movement in occupied Enerhodar is growing in proportion to the growing oppression of the local population by the russians, Enerhodar Mayor Dmytro Orlov spoke about this during a briefing at Media Center Ukraine.
"Now they have begun to treat civilians aggressively, that is, unarmed people, employees of enterprises," — Dmytro Orlov said.
According to him, the actions of local resistance fighters led to the fact that the occupiers in the city always feel in danger.
"The occupiers no longer walk alone. They move only in groups, and it seems that they are afraid of something. The self-proclaimed Head of the Administration doubled his security after an explosion in the entrance (to his building), and now walks around accompanied by 4 or more security guards. Therefore, the resistance movement is operating and gaining momentum. And the occupiers are starting to feel more and more uncomfortable," — Mayor of Enerhodar pointed out.
As reported, on May 22 there was an explosion in the entrance to the building where the self-proclaimed "mayor" of Enerhodar Andriy Shevchyk lives. According to the legitimate mayor Dmytro Orlov, the collaborator and his bodyguards were injured.
Read more: https://mediacenter.org.ua/news