Back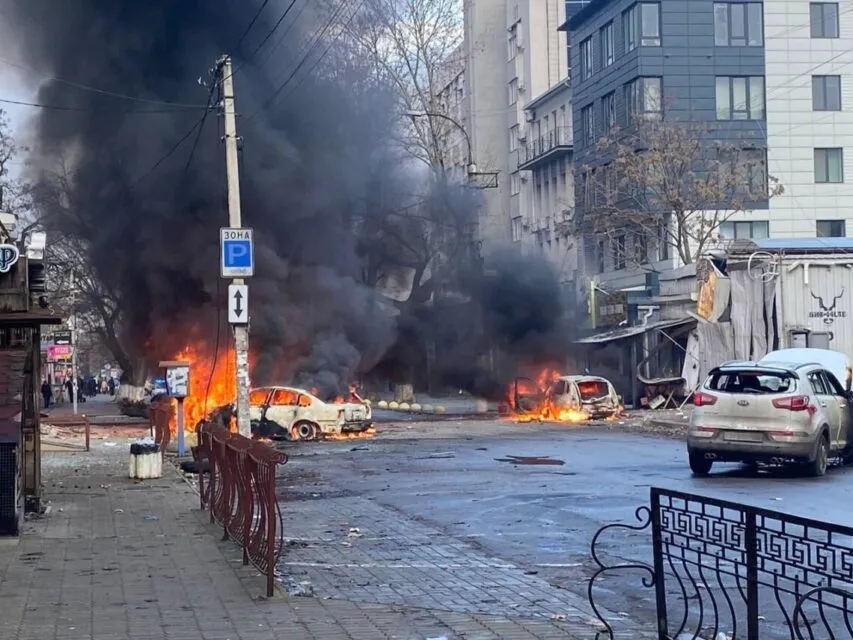 The photo from open sources
February 7, 2023, 15:26
Kherson residents have seconds to react during shelling, increasing the number of shelters will not solve the problem – Oblast Council
The enemy is shelling Kherson with weapons, leaving no time for people to react immediately and protect themselves. Yurii Sobolevskyi, First Deputy Head of Kherson Oblast Council, made this statement during a briefing at the Media Center Ukraine — Ukrinform.
"There is a small number of rocket attacks. The enemy uses tube artillery, MLRS, mortar systems, and tank fire in some locations. Reaction time comes down to seconds. The warning system alerting at the beginning of shelling is ineffective when launching a single shell. Since if it is a massive shelling, the shelling itself may already be over by the time the system has worked. Thus the only advice that can save a life is to stay in open spaces as little as possible. However, this does not guarantee the protection of life and health because there are many accidents of a shell hitting a house. Unfortunately, nobody can be safe from such cases," Sobolevskyi said.
The First Deputy Head of the Oblast Council noted that increasing the number of shelters will not bring improvements.
"As of today, when seconds count in the interval between a missile launch and its hit, shelters will not solve the problem. No one will be able to reach a shelter. Only the instant human reaction focused on finding some structure or lying on the ground so the wreckage won't hit the person. It is the only thing that can save a life right now," Sobolevskyi added.
Read more: https://mediacenter.org.ua/news