Back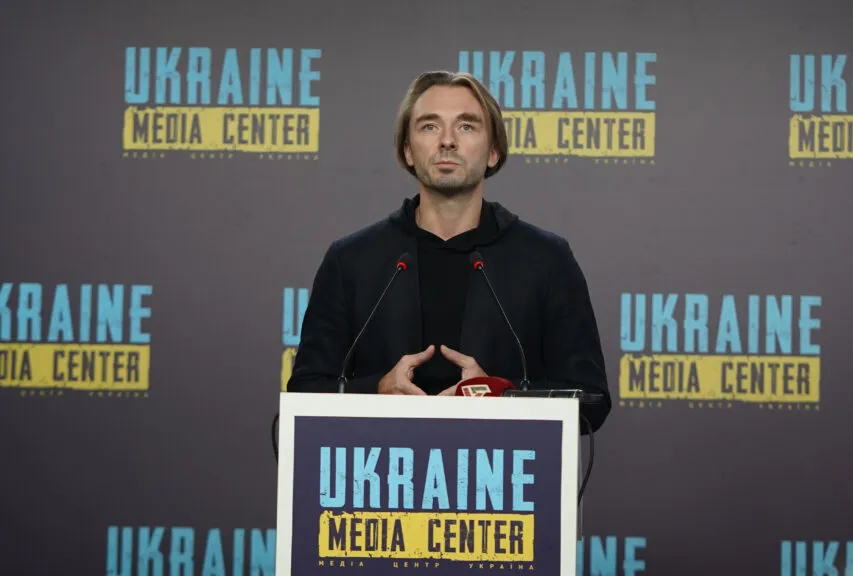 Serhii Orlov, Deputy Minister of Justice of Ukraine for Digital Development, Digital Transformations and Digitalization, Media Center Ukraine
October 13, 2022, 13:39
"It will be possible to add the information on real estate ownership to the State Register via Diia," Justice Ministry
It will soon be possible to enter the information on house or apartment ownership to the State Register of Proprietary Rights to Immovable Property through Diia app. Such a service was announced by Serhii Orlov, Deputy Minister of Justice of Ukraine for Digital Development, Digital Transformations and Digitalization at a briefing at Media Center Ukraine.
"Previously, it was a really complicated process: you had to go to a registrar, then to the Bureau of Technical Inventory (BTI) to get a certificate, then again to the registrar, and only then was the entry made in the registers. In some places, the distances were great, and it was necessary to spend a lot of time, so people simply did not do it. From now on, we are introducing a new service that allows you to submit a request together with a scanned copy of your document to the registrar online. After that, it's data, not people that travel from place to place. The registrar independently makes a request to BTI, receives a response and makes a decision on state registration," — Serhii Orlov said.
According to him, the relevance of this service increased especially in wartime, because many people lost their paper certificates of ownership.
"Now we see that, unfortunately, after the enemy's invasion, many documents were destroyed, lost or damaged. Some BTI archives were also destroyed, so some people have a problem with proving their ownership, if the data has not been previously entered into the register," — the Deputy Minister of Justice of Ukraine said.
Lviv oblast has become the first region where the new service is available. Since October 11, the applications for entering data into the State Register have already started to be accepted here.
"Five out of six BTIs have already joined and already processed the first requests that came through Diia. What does it mean for the residents? This allows you to protect the ownership of your property so that scam artists couldn't steal it from you. Therefore, now you scan a document through Diia, submit a request, an entry is made in the register, and your property right is protected," — Oleksandr Kulepin, Deputy Head of Lviv Oblast Military Administration in Charge of Digital Development said.
Read more: https://mediacenter.org.ua/news