Back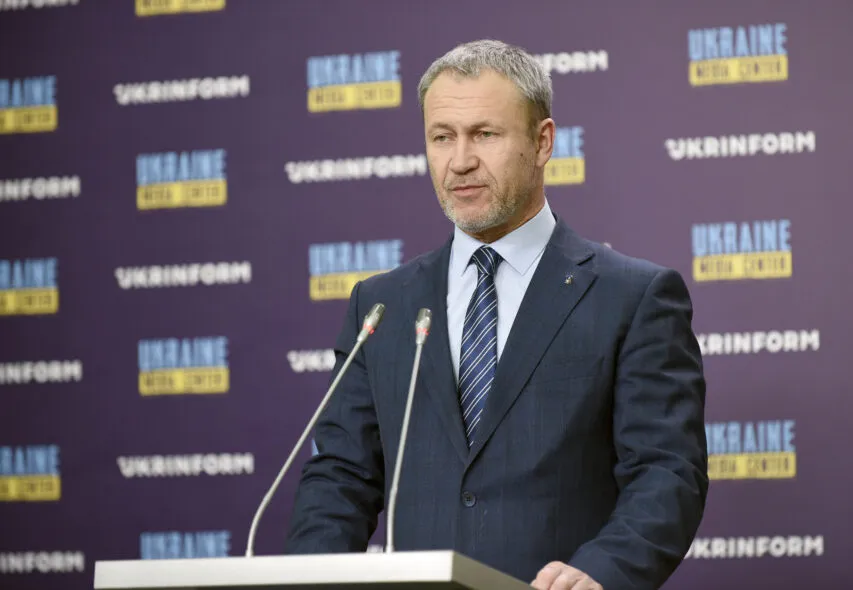 Oleh Korikov, Acting Chairman — Chief State Inspector for Nuclear and Radiation Safety of Ukraine, Media Center Ukraine – Ukrinform
January 10, 2023, 15:29
Invaders Turned Zaporizhia NPP into a Military and Repair Base, and Try to Appoint a Fake Operating Organization — State Nuclear Regulatory Inspectorate of Ukraine
The invaders turned the Zaporizhia Nuclear Power Plant into a military base, and the plant is now a consumer of electricity, and not its producer. Oleh Korikov, Acting Chairman — Chief State Inspector for Nuclear and Radiation Safety of Ukraine, made this statement during the briefing in the Media Center Ukraine – Ukrinform.
"As of today, Zaporizhia Nuclear Power Plant has actually turned from a power producer into a consumer. All this happened as a result of occupation of Zaporizhia Nuclear Power Plant by ruscist invaders. All 6 power units have been stopped. But Zaporizhia NPP receives electricity from the Ukrainian energy system. Like any nuclear power plant, Zaporizhia NPP needs electricity, in order for safety systems to work, including those that provide residual heat removal from nuclear fuel," the expert explained.
"In fact, the invaders turned the Zaporizhia NPP into a military and repair base; they also repair military equipment there. These actions are absolutely unacceptable. The only operating organization is the State Enterprise National Nuclear Energy Generating Company "Energoatom". Now illegitimate, illegal attempts are made to appoint a fake operating organization which is not recognized by any country. These decisions are null and void," Oleh Korikov added.
Read more: https://mediacenter.org.ua/news