Back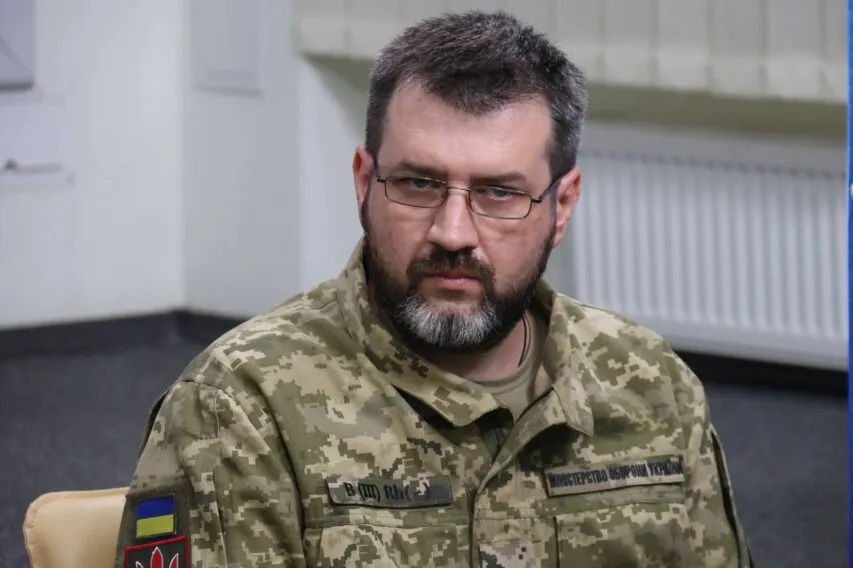 August 18, 2023, 18:26
In less than a year, over 22,000 russian servicemen apply to "I Want to Live" project
Since September 2022, the state-run project "I Want to Live" has been operating in Ukraine. Its main task is to protect the lives of mobilized servicemen of the russian federation, who do not want to fight in and against Ukraine, who do not want to carry out the criminal orders of the putin regime. Since the project started working, over 22,000 applications have already been received.
Vitaliy Matvienko, Spokesperson for the "I Want to Live" project, made this statement during a briefing at Media Center Ukraine – Ukrinform.
"In almost a year of the project's existence, we have received more than 22,000 applications. The website has got 46.2 million visitors, most from the territory of the russian federation. The four top locations are Moscow, St. Petersburg, Krasnodar Krai, and Nizhny Novgorod oblast," he said.
Vitaliy Matvienko also noted that ten operators process from 70 to 100 such applications every day.
He explained that three russians who surrender voluntarily have a number of advantages. In particular, the possibility of being exchanged, the possibility of remaining in captivity until the end of the war, the possibility of asking for asylum in Ukraine or in a European country.
The Spokesperson of the project also announced the launch of an initiative for those russian citizens, who do not support the putin regime, who express their position against the war or in support of Ukraine, and whom the russian regime is trying to repress and put behind bars.
Thus, according to him, in the future, assistance to such politically repressed russian citizens will be provided in various ways.
"This is an early stage, so more information will be announced later. And even peculiarities of how to release such a politically repressed citizen of the russian federation through exchanges, but thanks to those collaborators who are in the territory of Ukraine and are imprisoned. That is, POWs and exchanges between POWs are a separate direction of work and the initiative for the repressed is separate as well," he explained.
Read more: https://mediacenter.org.ua/news