Back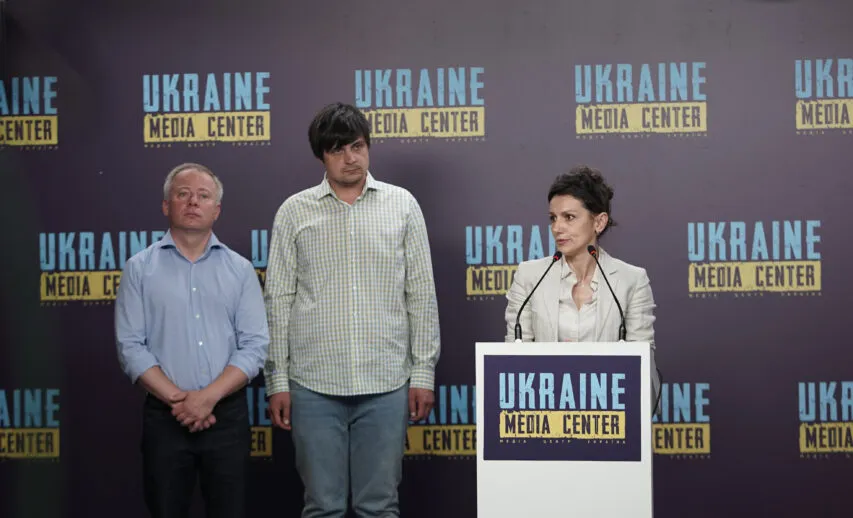 June 17, 2022, 11:43
Hands for a Mom Charity Project: art helps to raise over EUR 50,000 for prosthetics for women affected by war
"Hands for a Mom" Charity Project ​​managed to raise over EUR 50,000. These funds will be spent on prosthetics for women who lost their limbs due to the war, Curator of the Hands for a Mom Charity Project, Doctor of Art History Khrystyna Beregovska said at a briefing at Media Center Ukraine.
According to her, the idea of ​​the project was born after the rocket attack on Kramatorsk railway station. At this time, Ukrainian artists abroad told the organizers of the initiative that they wanted to help victims in Ukraine and join the charity. Therefore, to raise funds, the works of many Ukrainian artists have already been demonstrated at exhibitions in Vienna and Berlin. And the final part of the first stage of the project, an exhibition and auction, took place in Lviv.
"We have raised over EUR 50,000. A larger sum was raised yesterday, at a successful auction in Lviv. We sold most of the artwork. In fact, about 40 works of painting and sculpture have been sold," — Khrystyna Beregovska said.
According to the Member of Lviv Oblast Council and Co-founder of the Project Severyn Khobzey, funds are raised for high-tech prosthetics to make people feel as comfortable as possible.
"We know that the state allocates funds to everyone who needs prosthetics, but this program is not so large that it can cover bioprosthetics. That's why we are raising funds to provide mothers of young children with an opportunity to adapt their lives as much as possible," — Severyn Khobzey explained.
According to Roman Shepeliak, Director of the International Cooperation Department of Lviv Oblast Military Administration, there is one more goal of the charity project, which is traveling the world.
"With the help of the project, we are helping the world not to forget about the terrible events that are happening in Ukraine. Unfortunately, people continue to die, our soldiers, defenders, our women and children continue to die in the East of Ukraine. And not everyone in the world unambiguously perceives this information. With the help of works of art, our diplomatic missions, the information we are providing now around the world, and in Germany and Austria, and going to provide France and then further around the world, we can convey information about the war that is now going on in the center of Europe, in Ukraine," — Roman Shepeliak noted.
Read more: https://mediacenter.org.ua/news